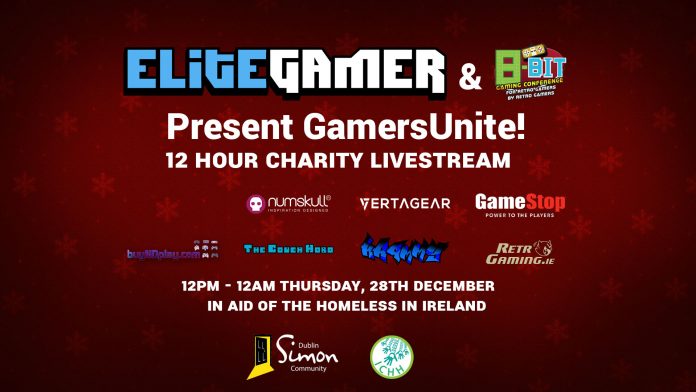 Last week we took part in a 24-hour charity Livestream with 8-Bit Gaming and a bunch of other big names and managed raise over €1400 for the homeless here in Ireland. Tomorrow we are going to do it all again! Okay, well maybe not 24 hours just 12 so I guess you could call it the lite version?
Okay, so here's the deal, we play a bunch of games, have the craic and hopefully raise some money for charity to make peoples lives a bit easier. Here's the full list of everything we're gonna be playing in order:
Fortnite
Speedrunners
Rocket League
Destiny 2
Minecraft
Cuphead
Gears of War 4
PUBG
Street Fighter V
Rainbow Six Siege
CoD WWII
Dead by Daylight
We are also, of course, collecting donations for the cause and 100% of everything collected will be split 50/50 between Simon and ICHH. The Livestream will take place on Mixer, Twitch, Youtube and Facebook. It will run for a continuous 24 hours. Just by hopping on and watching you are helping us reach our goal! Stay tuned below as we will be hosting every streamer when we are not streaming ourselves.
You can also stay updated on all our social channels where we will be posting the latest updates. Come along and join in this amazing event and help make someones Christmas special this year!