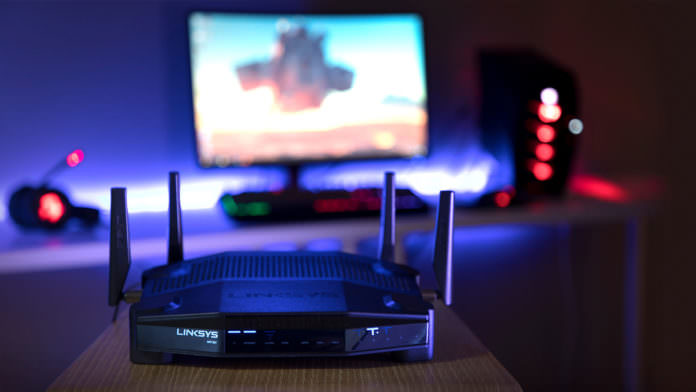 CES 2018 (Consumer Electronics Show) in Las Vegas is well underway. During this event, Linksys announced the WRT32XB, a router that is specially designed for use with the Xbox One console. Of course, the device can also be used with other consoles and devices.
According to Linksys, the WRT32XB is the only router optimised for Xbox gaming consoles. Just like the previous WRT32X gaming router, Linksys works with Rivet Networks, the manufacturer of the well-known gaming-oriented Killer network cards. The built-in Killer Prioritisation Engine detects whether an Xbox One, Xbox One S or Xbox One X is connected and will then optimise network traffic and give priority. In addition, the router also optimises traffic for PCs equipped with a Killer network card.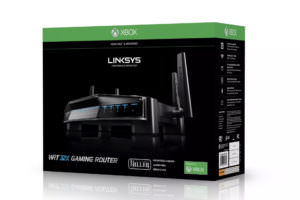 The WRT32XB has the same specifications as the already available gaming router WRT32X with a 1.8 GHz dual-core processor and AC3200 tri-band technology. In 2018, Linksys will roll out updates to their WRT gaming routers including the WRT32X and the WRT32XB that optimises gaming for PC, game consoles and mobile. The existing WRT32X will then also be more suitable for gaming computers such as the Xbox One. This software update will be available in the spring.
Prices and availability
The Velop dual-band nodes are fully compatible with the existing tri-band nodes. So you can mix both variants and extend an existing tri-band system with a dual-band node. The new Velop dual-band will be available in the US and Canada in a 1, 2 and 3-pack this spring, and availability for Europe will be announced at a later date.
Linksys also announced the prices. The WRT gaming router WRT32XB is expected to be released in the US in February for a price of $299.99. Prices and availability for Europe will be known at a later stage.