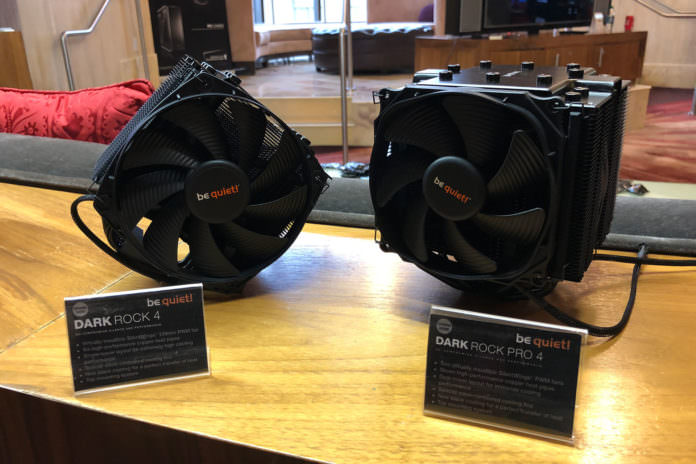 This year at CES, be quiet! showed off two new CPU coolers, the Dark Rock 4 and Dark Rock Pro 4. They have a slightly different look from their predecessor but the biggest innovation is an improved mounting system which makes both models easier to assemble than the previous models. Additionally, both coolers run even quieter.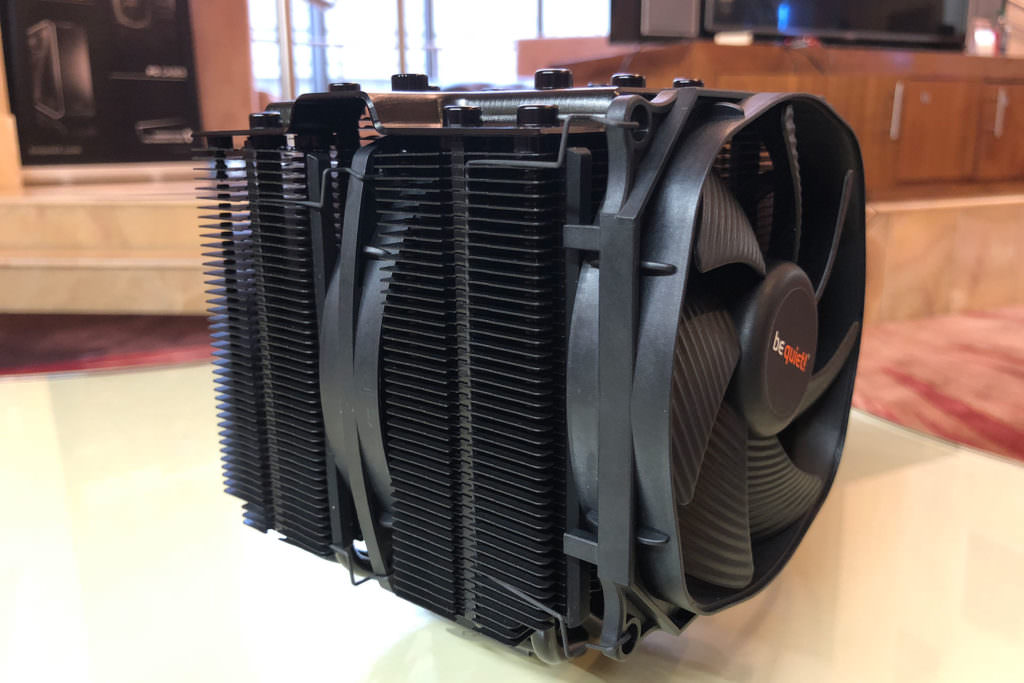 Dark Rock Pro 4
The Dark Rock Pro 4, just like its predecessor, has a twin-tower design. Between the two aluminium radiators sits a 135mm PWM-controlled SilentWings fan and at the front is a SilentWings 3 120mm fan. The design keeps the 7 copper heat-pipes.
The cooler also has better ram compatibility compared to the previous model with recesses for memory bars on the underside. Furthermore, the radiator now contains two holes above the mounting screws from top to bottom, designed to allow easy access with a screwdriver during the installation process.
Just like the previous models, the radiator and heat pipe comes with a black coating which according to be quiet! now also contributes to heat dissipation by containing 'ceramic particles'. The high-end model can cool processors with a TDP of up to 250W while being quieter than the Dark Rock Pro 3.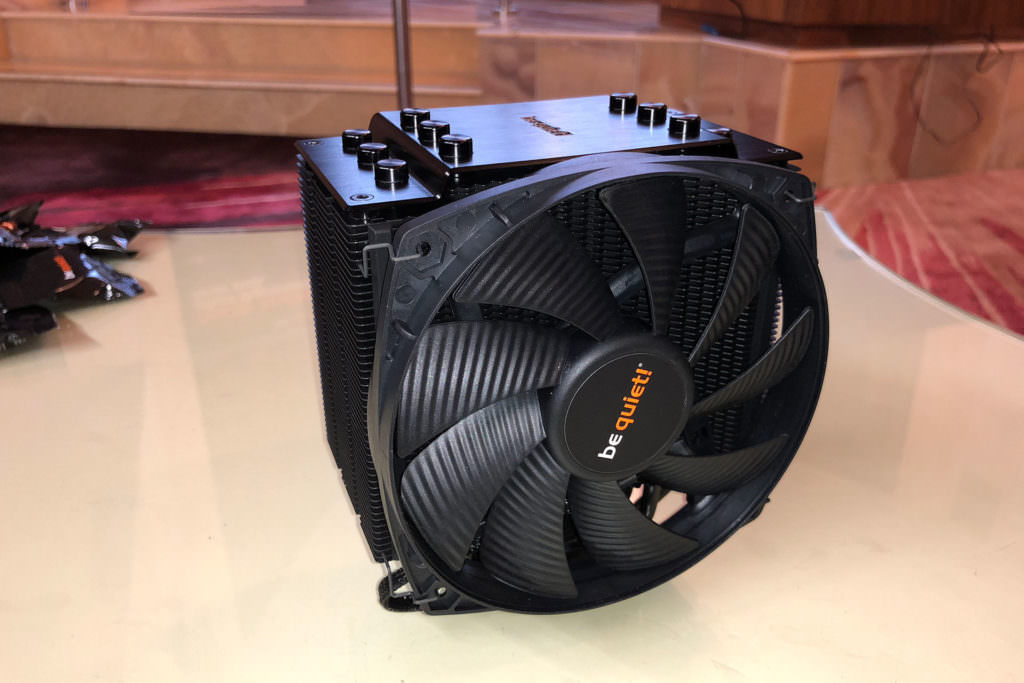 Dark Rock 4
The Dark Rock 4 is also very similar to the previous model. Like the Dark Rock Pro 4, it also comes with a better mounting mechanism. Compared to the Pro version, it is much smaller due to its single radiator with six heat-pipes and the absence of the second 120mm fan.
Like the Pro model, it is also coated in black. According to be quiet! the cooler offers better cooling performance than its predecessor at the same sound level, making it capable of cooling processors with a TDP up to 200 W, 10 W more than the Dark Rock 3.
Both coolers will be available in the second quarter of 2018. Suggested retail prices are not yet known.
So far CES seems to have had a good haul this year! Check out the rest of the event here.