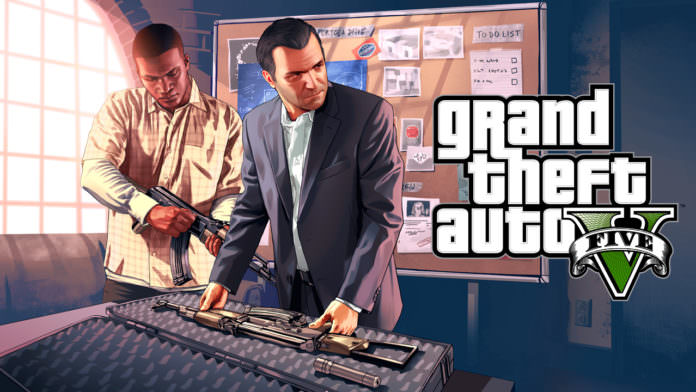 With the 14th BAFTA awards having wrapped up a few weeks ago, it seems appropriate to take a closer look at the UK video game industry just to see how well our neighbours are doing
OnBuy.com has released figures for all 4 regions of the UK (England, Wales, Scotland and Northern Ireland) while UK Interactive Entertainment (UKie) has proved a map outline percentages in each region.
Where Art Thou Video Game Companies
According to the British Games Institute, the UK is in the top 5 video game producing countries in the world which is hardly surprising given that games like GTA V and Hellblade: Senuas Sacrifice are all made in Great Britain. There are over 2200 video game and app development companies spread around the UK.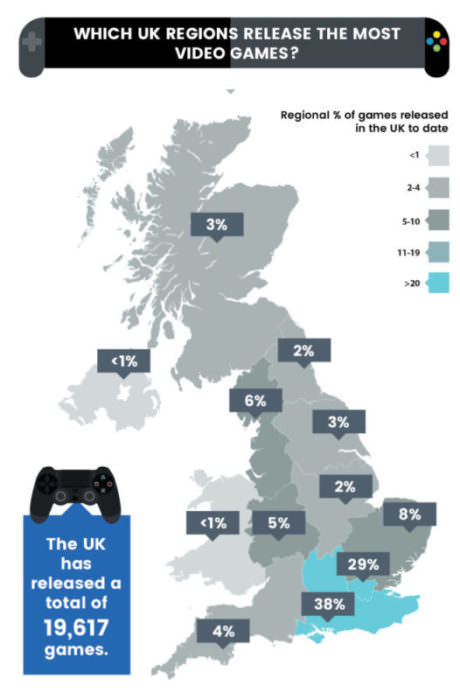 And in what is a surprise to absolutely no one, London comes out on top with 630 game companies that are related to video game development. That's 28% of all UK video game companies. Of those 630 companies, just under half are in Central London, where you have studios like Rocksteady who produced the Batman Arkham series.
Other areas of note include the South East which is home to 18% of UK gaming companies While Scotland has 130 (6%) of the UK total. However, Edinburgh is home to Rockstar North who created GTA V which has sold over 90 million copies worldwide. So it's an important 6% for the industry.  The North West     (Manchester/Liverpool) has 9%. The entire Principality of Wales has 3% of the overall total, while Northern Ireland has just 2%.
England To The Fore
When we looked at what regions were releasing the most video games, it came as a surprise that London was not on top even though it has the most video game companies. As of April 2018, the South East has released 38% (7,386) of all UK games. London released 5,736 or 29% of video games created in the UK. Interestingly, London and the South East are the only region of the UK to get into double-digit percentages.
Other areas of note include east of England which has released 1,474 games (8%) followed by the North West with 1,176 (6%) and the West Midlands who've made 1,014 games (5%). Wales and Northern Ireland account for just 1% each, while Scotland is at 3%. Another interesting little tidbit is that two-thirds of studios in the UK were founded after 2010, with the West Midlands being home to the longest surviving games companies.
So judging by these figures, the UK video game industry is in a healthy state. But, with Brexit on the horizon, we simply don't know how the industry will react to the change in environment.