Bethesda@E3 2018 is going to be 'special' if their own words are anything to go by. With a stable of excellent IPs and a long-term track record for creating decent new ones, it's no surprise that some of the public went along with it.
It's too soon for Prey 2 but not for Doom 2 or Dishonored 2. News on Starfield, the open-world space RPG, is definitely possible
With 15 days to go till Bethesda's E3 show, the only confirmed title is RAGE 2. Whether this is the something 'special' is open for debate.
Pink for a Girl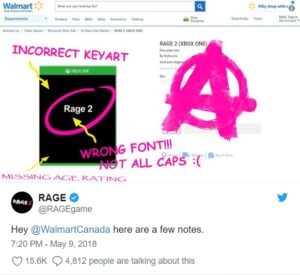 Rage 2 had a strange series of leaks. The pink anarchy symbol and other corrections during the box-art affair; it didn't take long for the hive-mind to figure that one out.
Bethesda subsequently volunteered this trailer a few days later. You wouldn't need to be paranoid to see the trailer and the leak as related.
However, it's not that unusual for a retail-related leak to happen just before a big announcement. Stores are often informed of certain products before the public and if RAGE 2 had a big announcement trailer pencilled in for the 14th May 2018, then retailers would expect early news so they can arrange a 'pre-order'.
Box-art or no, Walmart want to have the words 'RAGE 2' and the option to buy as soon as such a game is announced.
But curiously, with no release date beyond '2019' to speak of, RAGE 2's announcement is the exception to the rule for Bethesda when it comes to pre-release announcements.
Other 'Something Special's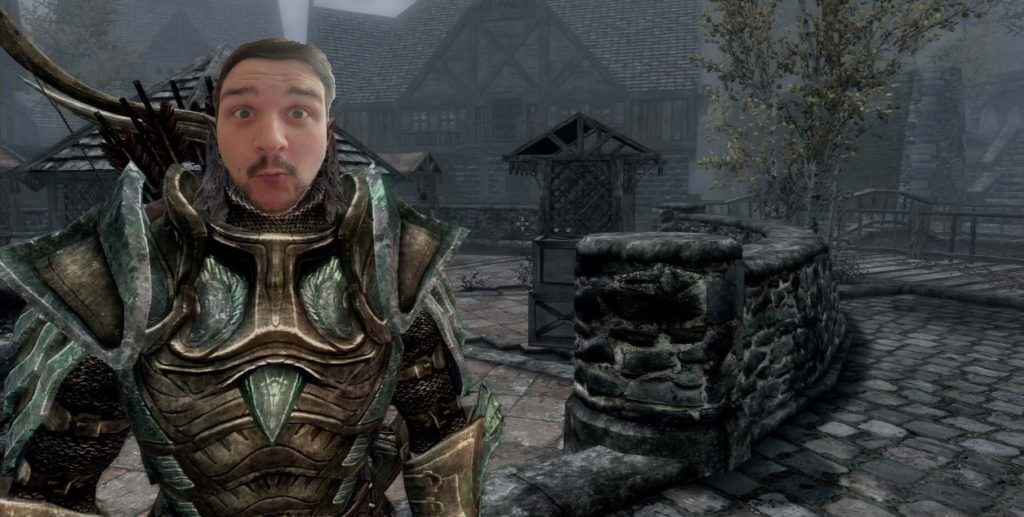 RAGE 2 is certainly a big title but it isn't massive. RAGE didn't set any sales records for id Software. In fact, it needed Bethesda VP Pete Hines to clarify that RAGE had indeed sold enough to warrant a sequel and even then he couldn't muster beyond an 'I think so'. That was two years ago. Maybe he was being coy or maybe it wasn't a nailed-on certainty.
If RAGE 2 is not the formerly-unknown X-factor then there might be a few other candidates.


The now-two month old trailer below may have had some clues as to what else Betty has in store but they are vague. The most notable characters seen in the trailer are from games that have already been released. Are we getting yet another Skyrim? Is FallOut 4 getting a stripped-down PSVR entry? Will Betty go against their own word and announce a new Elder Scrolls?
That last one is a hard NO and here is why…
Unlikely to Be Announcing Something Massive Two Years Away (Like Elder Scrolls VI)
Bethesda's latest big releases have, as mentioned above, avoided extended hype cycles. While other devs are happy to show us their wares up to and over a year in advance, Betty likes to whip up a short-ish frenzy, (RAGE 2 notwithstanding). As a result of this policy and previous statements from the company, we can make a few assumptions beyond the lack of Elder Scrolls VI.
Dropping a bombshell pre-E3 steals the potential thunder anything else at E3 creates
It's probably too soon for Prey 2 but not for Doom 2 or Dishonored 3. News on Starfield, the open-world space RPG, is definitely possible.
Fallout: New New Vegas
Fallout 4 may not have been the same critical and commercial smash as Fo3 but the game is certainly in the same league. Public hunger for the title is still high but the DLC cycle has ended.
It's certainly possible that a spin-off based on Fo4's engine but set elsewhere could exist at some point but whether it gets tickled at E3 2018 is a different matter. Fallout: New Vegas was announced pre-E3 2009, deemed big enough to stand on its own – just like Fallout 3 and 4 either side of it.
E3 is arguably less important than it used to be. Sony laying their cards down early this year, EA's usual pre-E3 shenanigans and the growth of other, timelier expositions has diluted focus on the cringe-filled June tradeshow. Dropping a bombshell pre-E3 is an effective way to steal the thunder that anything else at E3 creates and Bethesda probably could easily have a bombshell or two ready to go.
Less Exotic, No Less Exciting
Wolfenstein II and Elder Scrolls Online are likely to see some additions to their content. ESO has picked up steam very, very slowly but is now (more or less) what TES fans had in mind when the phrases 'MMO' and 'Tamriel' started to circulate.
Bethesda's commendable series of resurrections of id Software's most iconic franchises continued last year with Wolf II. And that Sun Gun is still up there so…
Nintendo Switch owners can hope for another ambitious port from Betty. Dishonored would not be a bad bet according to the eternally optimistic.
Bethesda's E3 show starts June 10th at  2.30 am BST/6.30 pm PT