Huawei CEO Richard Yu took the stage at IFA's 'Next' presentation to introduce a groundbreaking new chipset, the HiSilicon Kirin 980. The chip is built on a 7 nanometre process which fits more transistors in a smaller space as well as improving power and heat management.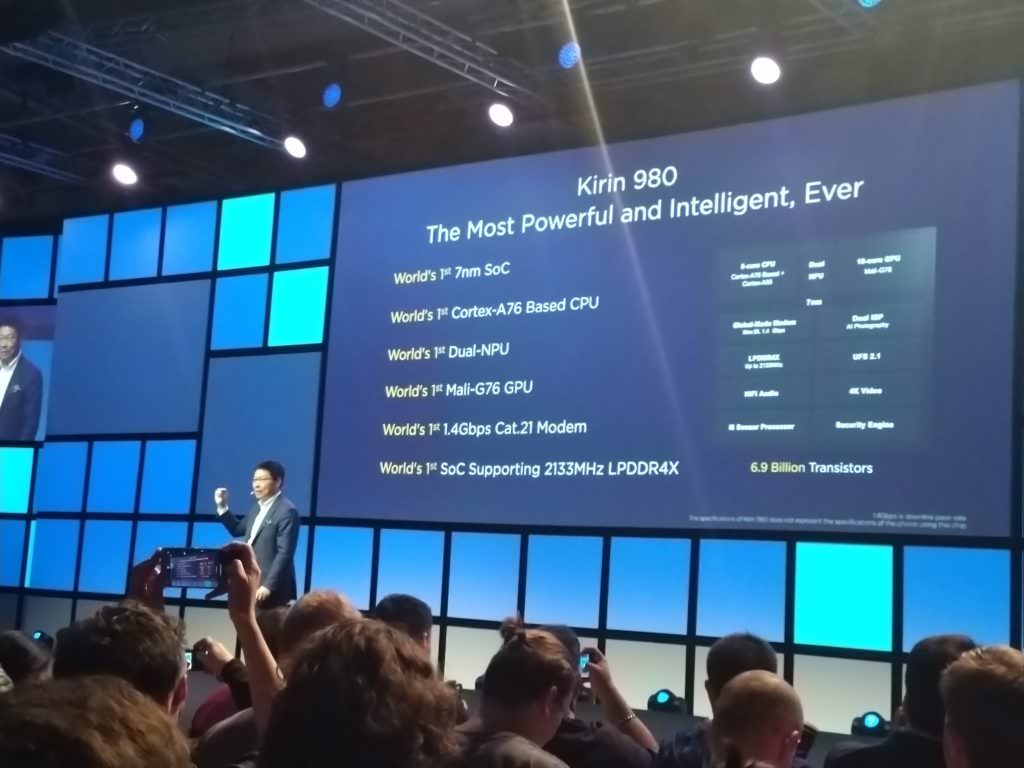 Yu promised that Huawei's latest chip latest premium chip will beat Snapdragon 845 in all the important metrics. Quicker app launch time, better game framerates, better efficiency.
PUBG Mobile
Yu also showed us a side-by-side comparison of a Kirin 980 running PUBG Mobile next to the Snapdragon 845 – the Kirin 980 was locked to a solid 60 for most of the run-time (Average 58.2 fps). Some devices with the 980 will feature 'GPU turbo', this not only adds a few more frames but makes the Kirin 980 the most efficient GPU in terms of power consumption per frame.
AI – Scary but Cool
The Kirin 980 will feature two NPUs. Two. The original, single NPU had some excellent features that mainly helped with stills, app and power management. The dual-NPU arrangement can now work with video, recognise textures and contours as well as shapes and colours.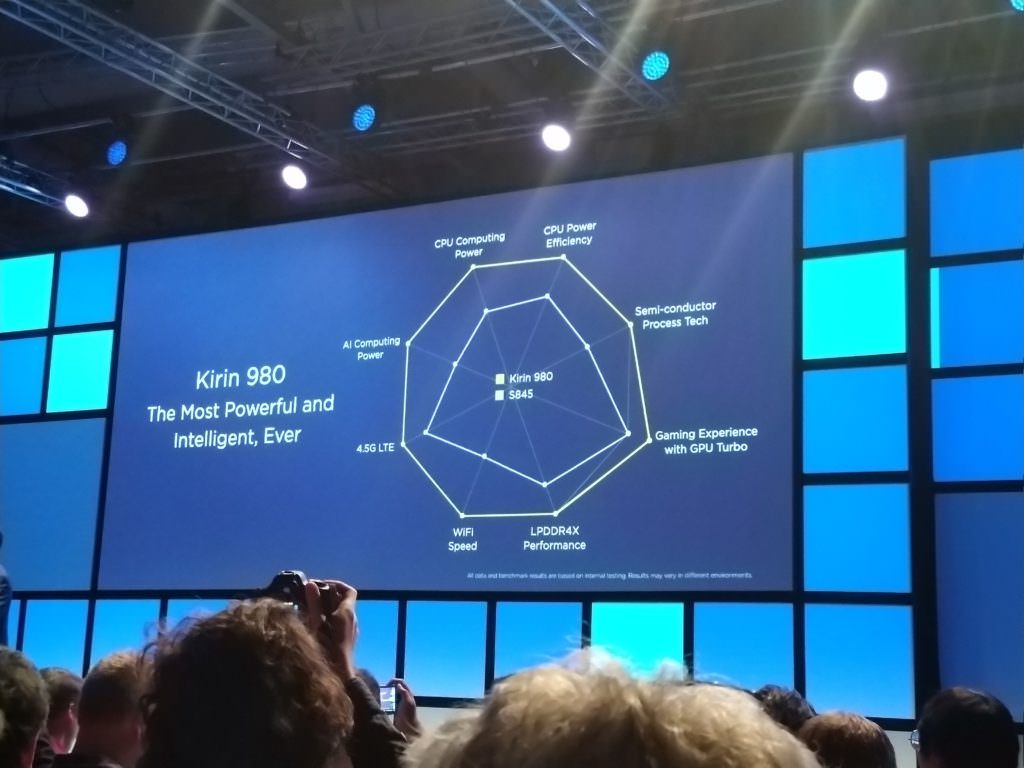 The NPUs will also help with object recognition so users can use image curation features with incredible speed. We were shown a comparison of the Apple A11, S845 and Kirin 980. The 980 can recognise 500 photos in 6 seconds – half the time of the Snapper and a quarter the time of the A11.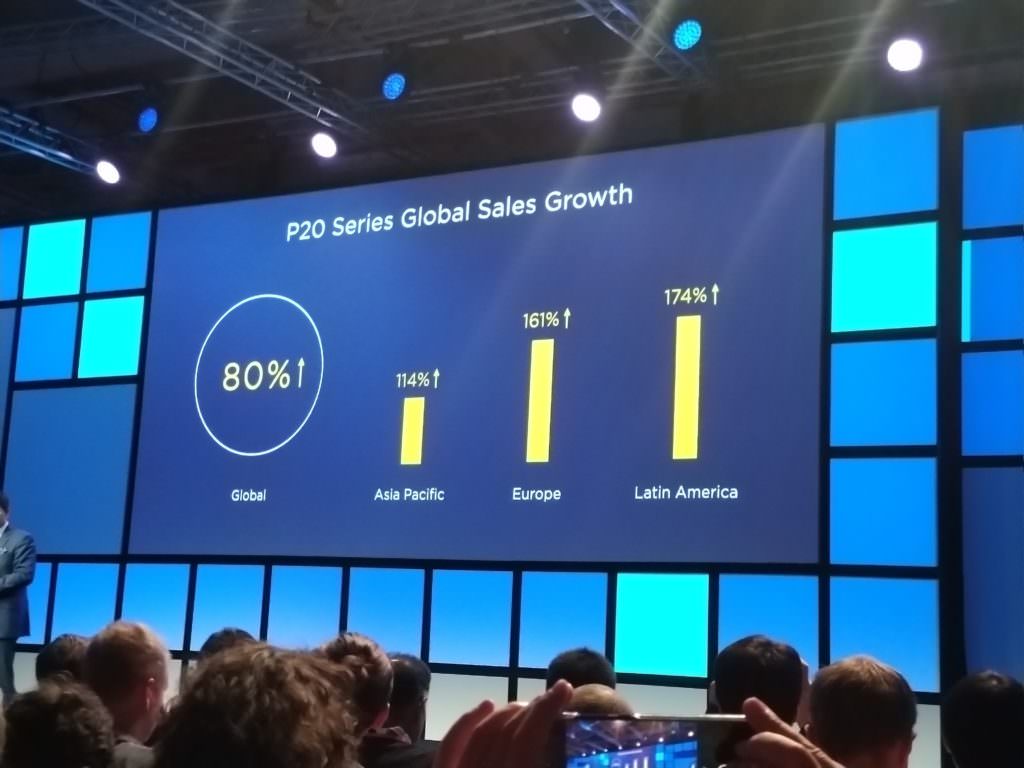 P20 & Pro Sales
Huawei were keen to mention their flagship sales. Apparently, the P20 line has passed 10 million unit shipped. What is more impressive is that in Europe, Asia and LatAm, P20 line sales beat P10 line sales by 161%, 114%, 174%.
The latest line of devices begins rolling out with the Huawei Mate 20 Lite