Fresh from its official European launch in London comes the Google Pixel 3 XL. I've had the Pixel for around three days now and first impressions are positive. The launcher, display, the form factor and the point'n'shoot camera jump out as strengths of the device.
Launch Day
One question that has emerged on social media more than others is how I am getting along with the interface – the custom Pixel Launcher has never been seen in Ireland before and the newest version of Android, Android Pie 9.0.0 running under Pixel Launcher makes its worldwide debút* around the same time as the launch of the 3 series Google Pixel line-up.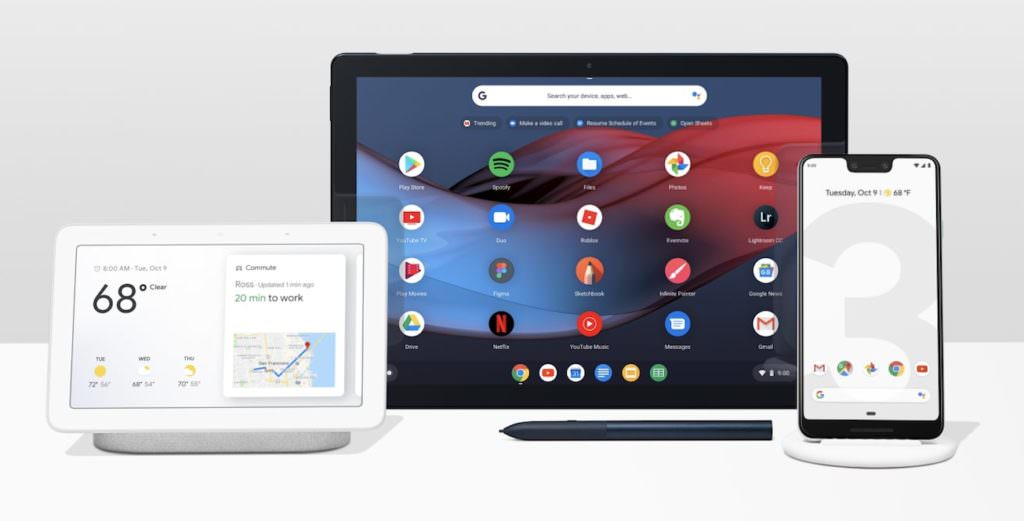 It's not revolutionary but a dark/light theme, nigh-on full-screen preview while tab-switching and swipe-heavy menus are different enough to take a little getting used to. The large tabs while switching is the single greatest improvement with 3's Pixel Launcher but it's an incredibly useful one.
*Sony Xperia XZ3 is the first phone to ship with Android Pie 9.0.0 but obviously it doesn't have Pixel Launcher.
Screen Idle
The P-OLED display is gorgeous save for one blotch. The contrast, colour and clarity on the 2,960×1,440 6.3″ 18.5:9 panel are all excellent. The contrast is especially noticeable; advertised as 'super contrast' and rated at 100,000:1, it has extraordinary blacks next to glowing colour. It's quite special.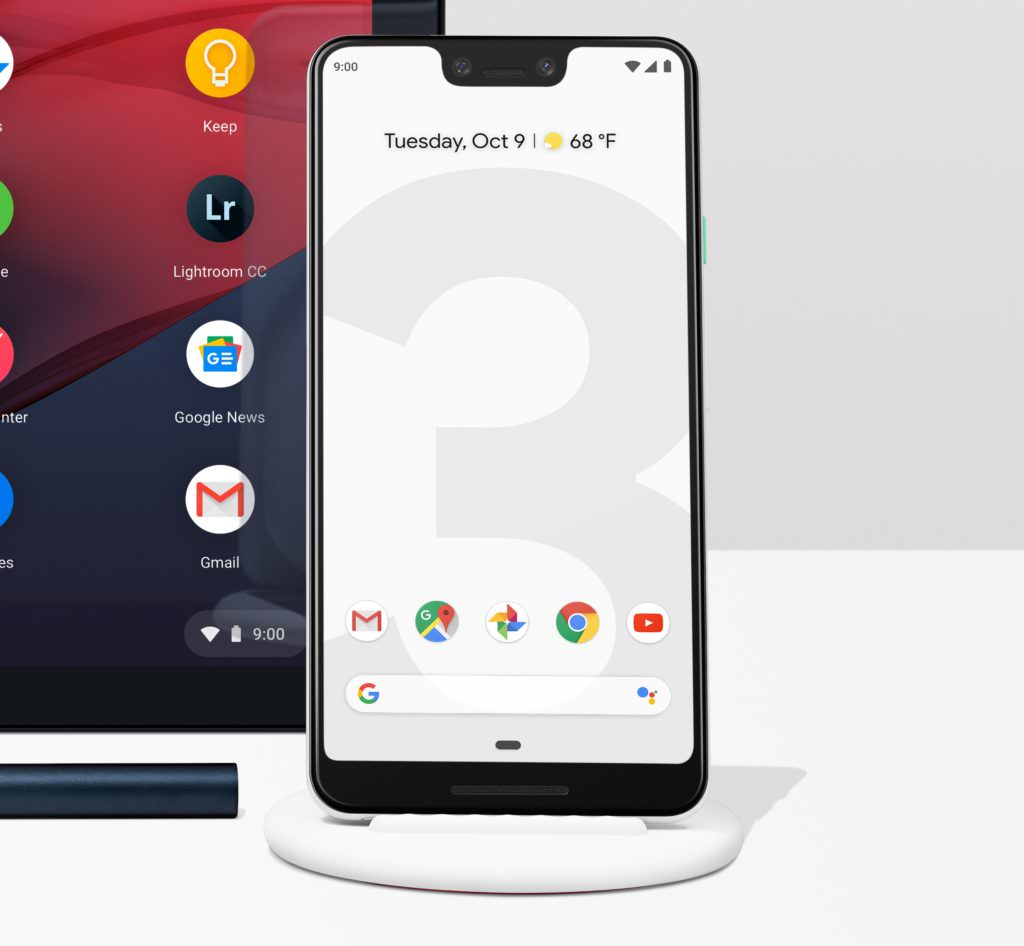 Pixel 3XL's notch is probably the biggest such indentation I have seen. I am not crazy about notches and am disappointed that they have been relegated to a space for notifications and battery level. If this is the only function they will ever offer, then notches aren't worth it.
If somebody places video, browser or navigation controls there and actually frees up some space when users need it, that might warrant a notch. The massive notch in Pixel 3 XL is a lot of real-estate to effectively leave idle. For those who just dislike the look of a notch and will gladly waste more space to get rid of it, a quick delve into developer tools can black out the space either side of the camera and earpiece.
Camera Experience Comparable to the Current King
Our friends/arch-nemeses over at Goosed.ie have a point when comparing the Pixel 3 XL to the previously unmatched camera experience of the Huawei P20 Pro. Shots straight from the pocket do a good job at guessing what will look nice to a mere human.
Between object recognition and its ability to gauge lighting and contrast, the first shot from a Google Pixel 3 XL has an impressive hit ratio. Like the P20 Pro, it relishes awkward low or mixed-light shots and adds an artistic quality to the most mundane of snaps.
I haven't had adequate time to see if the Google Pixel 3 XL can match the versatility of  Huawei's P20 Pro and NPU-bolstered suite of 'Pro' mode options. It seems like a tall order with its single-lens set-up but Google Pixel 3 XL has a few tricks up its sleeve. More on that in our review.
True to Form
While it does bear a large resemblance to a 6.3″ full-faced, notched Pixel 2, the subtle changes to an already beautiful design keep with the theme. The two-tone white model we are reviewing is eye-catching but a little muted on the face when the screen is off.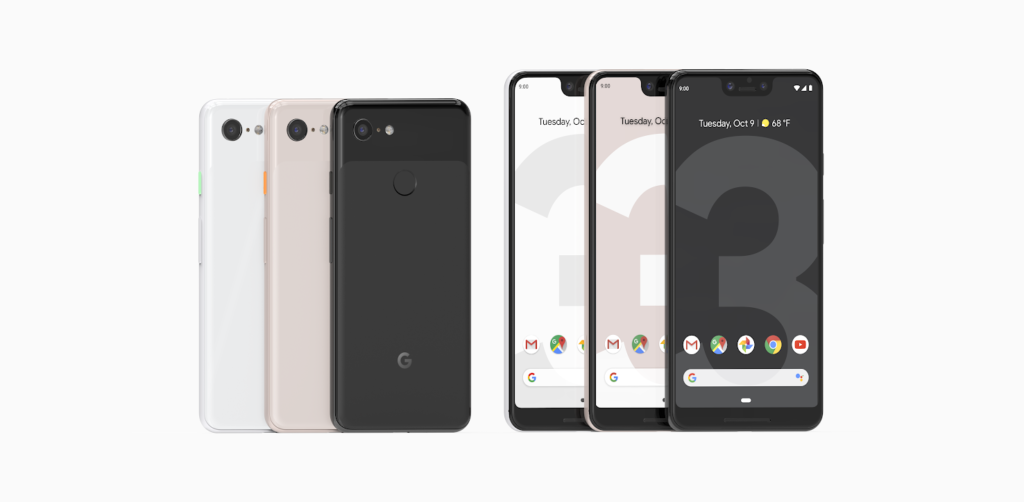 The rear is an example of a good designer knowing they have achieved perfection not when there is nothing left to add, but when there is nothing left to take away. It mixes glossy and matte brilliant white with a faint grey 'G' along with the necessary sensors and lens, placed asymmetrically.
The handset features squeezable sides like HTC U11 and Sony Xperia XZ3 but it's only usable to open Google Assistant or to mute the device.
Specifications:
Chipset: Qualcomm Snapdragon 845; 2.5GHz+1.6GHz Octa-core, Adreno 630
Memory: 64/128GB Storage, 4GB RAM
Display: Fullscreen 6.3″ 2,960 x 1,440 18.5:9, Flexible OLED

Rear Camera: 12.2 MP, 1.4μm, f/1.8 aperture, FoV 76°, OIS+EIS, spectral + flicker sensor, AF w/dual-pixel PD

Front Camera: 8MP AF w/PD, Wide-Angle +Normal; f/2.2 FoV 97°+ f/1.8 FoV 75°

Video Capture: 4K@30, 1080p120, 1080p60, 1080p30, 720p240,720p60, 720p30

OS Version: Pixel Launcher (on Android Pie 9.0.0)

Connectivity: LTE (400Mbps download), USB-C, Wi-Fi 802.11 2×2 MIMO a/b/g/n/ac 5GHz, A-GPS, GLONASS, GALILEO, NFC, Bluetooth 5.0 + LE

Battery: 3430 mAh

Dimensions: 158 x 76.7 x 7.9 mm

Colours Available: Black, White, Pale Gold
Three Instant Controversies of Various Magnitudes
2018 has been a bittersweet year for Android-lovers of old. We've had some immense offerings in all price-ranges but the bleeding edge of the market is following Apple down a dark path. Google Pixel 3 XL looks like another phenomenal high-end Andi' that might borrow three too many pages from iPhone's book.
The notch and the lack of 3.5mm audio socket might be more divisive than derisible. But the continued lack of a micro SD slot in a world where RAW photos exist is disappointing.
EliteGamer.com will have a full review of Google Pixel 3 XL soon