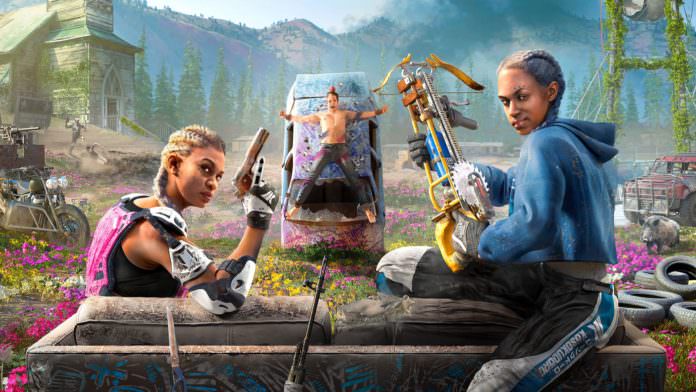 The new Far Cry game is called Far Cry New Dawn and will be released in February 2019.
On Wednesday, Ubisoft showed a short teaser of the game, but the game was completely unveiled during The Game Awards. New Dawn takes place years after Far Cry 5 and lets players visit Hope County again, but after the nuclear explosions from the Far Cry 5 ending.
The trailer stands out because of the use of bright colors and the fact that nature slowly but surely takes over the landscape. Human and animal characters return again to help players.
Far Cry New Dawn releases February 15, 2019 for Xbox One, PlayStation 4 and PC.