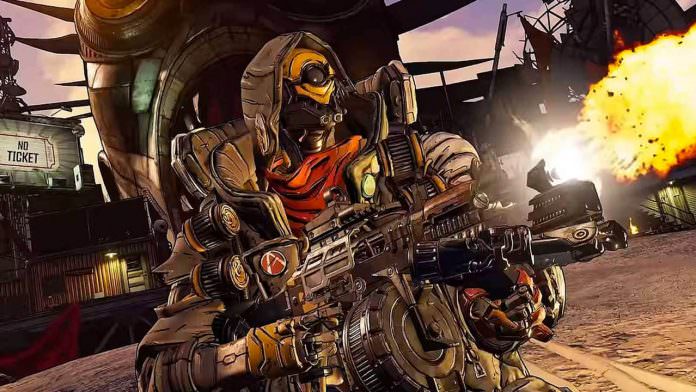 Borderlands 3 has had a pretty rocky start after Gearbox CEO Randy Pitchford announced on Twitter that the game would be exclusive to the Epic Games Store. Nevertheless, everything from the playable classes to the main storyline has been announced. Now it's time to take a closer look at the game itself. During Gamescom I got some hands-on with the Borderlands 3 demo where I got to see the final content can we expect in the game.
Borderlands gets a new game mode in the third instalment of the popular shooter loot. The new game mode is called: Proving Grounds received offers extra difficult challenge for gamers. In Proving Grounds is scored very good loot, like the Circle of Slaughter arenas making a comeback in Borderlands 3.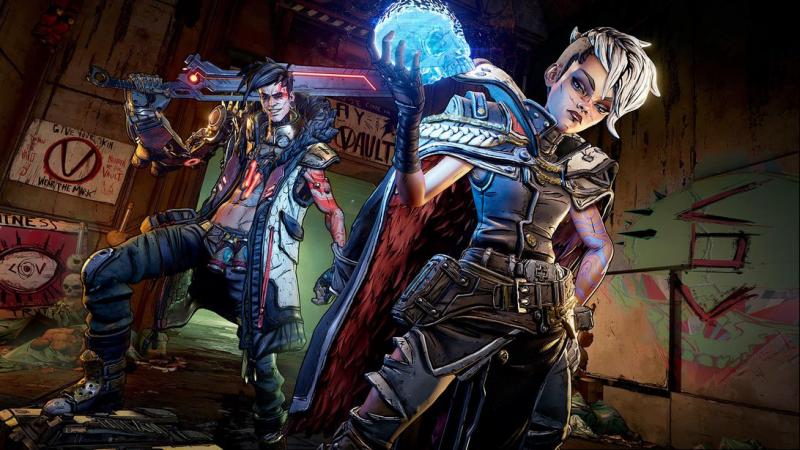 In Borderlands 3 you will have several ways to grind end-game content. Firstly, Circle of Slaughter from Borderlands 2 will make a return. This is the horde mode where you fight waves of enemies and the further you get, the better your loot. A nice detail is that the Circle of Slaughter is held and presented by Mr. Torgue, the steroid-infused, pumped up slash brawler owner of the Torgue Cooperation who has become a favourite among fans for his role in Mr. Torgue's Campaign of Carnage and Tiny Tina's Assault on Dragon Keep.
Besides the Circle of Slaughter there is also Proving Grounds. This is mid to late game content and the demo was playable at Gamescom. As you play through the game you find a series of writings on the walls that, when translated, will eventually reveal the location of the proving grounds. The proving grounds themselves consist of several rooms where you must kill all the enemies before you can go to another room, with a huge boss at the end of the whole thing.
The proving grounds also includes plenty of bonus objectives. The more you complete, the better your loot. This is a nice addition for those looking for a little extra challenge. These are objectives like completing the proving grounds within a specified time, without dying or by killing additional bosses (in the case of the Gamescom demo the boss was a fallen guardian.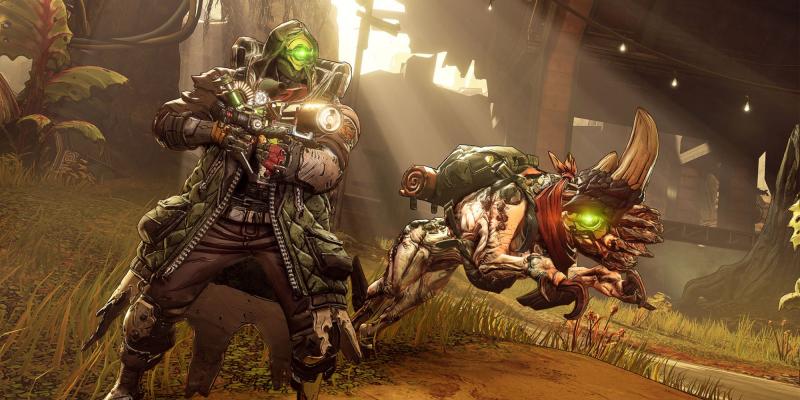 In terms of characters, I've played with both the gunner Moze as the beast master FL4K. In my first play-through of the proving grounds, I played as Moze. This character feels like a combination of Gaige the Mecromancer and Salvador the Gunzerker from Borderlands 2. Moze has the best action skill, that gives you a giant mech. The mech is equipped with multiple different types of weapons such as rocket launchers, flamethrowers and mini guns, and even an extra turret at the rear which can be controlled by another player.
Moze feels like how Borderlands is supposed to be; nice, everything upside down while popping insults and funny comments calls to your enemies, and then come off completely when you're in your mech and especially not stop holding your mouse button. Small minus is that the mech little too strongly feels the giant burst of damage you can do with it, but this is Borderlands and then you have completely come off for brief moments.
FL4K has quickly become a fan favourite among the Borderlands community. As a Beastmaster, you can pick between different pets including a Spiderant and Skag and you can use them to take on all the fauna Pandora has to offer. One small concern is that often runs off to fight enemies elsewhere so will not always be there to back you up in difficult circumstances. If your pet goes down you will also have to search for them and revive them.
FL4K also has a second action skill where he can shoot Rakks out of his arm, however compared to other characters skills, the damage caused is less impactful. Nevertheless, you can 'pet' the pets of FL4K, so that's more than enough to keep most people happy.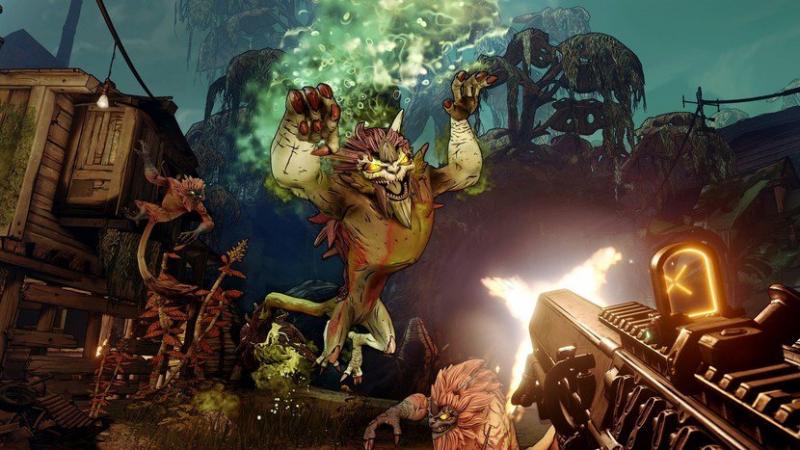 For those who have played the previous games, this is more Borderlands, with more weapons, more loot, more enemies and more planets to explore. There are some improvements to the co-op including level sync and multiple forms of end-game content, but for the rest it is still the old formula that has brought the series so much success. That feels are very safe but there are plenty of things to shoot and blow up, you do not have to reinvent the wheel.
Borderlands 3 comes out September 13 for PC, PlayStation 4 and Xbox One. The PC version will be exclusive to the Epic Games Store.