Home
Tags
Detroit Become Human
Tag: Detroit Become Human
It's evident that Detroit: Become Human contains the Quantic Dream DNA. This time around however they have really pulled out all the stops with choices, there is a LOT of them.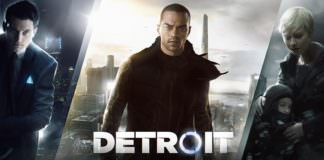 Detroit: Become Human is scoring well across teh_interweb, check out the Trophy List to get mining today!!
While Sony brought us classics last year like Horizon Zero Dawn and Uncharted The Lost Legacy, 2018 could be an incredible year for PS4...
David Cage's latest attempt to f$&* with all of our heads in video game form aka Detroit Become Human got its live demo at...
With Paris Games Week less than a month away, Sony has teased us with a little tweet on their official Twitter page. The tweet...