Home
Tags
First Person Shooter
Tag: First Person Shooter
With Far Cry New Dawn, Ubisoft delivers a new twist to the milked-out concept of the post-apocalyptic adventure. Instead of the clichéd weathered cities...
Space Hulk – Death Wing Enhanced Edition is mostly a solid Warhammer 40k experience, players just need to ignore some of the in-game sound FX. Even if players aren't familiar to the 40K universe, Space Hulk is accessible for all FPS enthusiasts.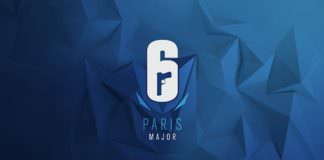 Ubisoft has announced that 16 of the best Tom Clancy's Rainbow Six® Pro League teams will meet in France for the Six Major Paris,...
Immersive, addictive and extremely frustrating, SUPERHOT is a first person shooter like no other. With its unique ability to suspend time until you choose...
First person shooters come and go. Some are memorable while others fade away into relative obscurity.  Overwatch is of the former. While it may...
If you enjoy fun filled first person shooters with a twist, a myriad of colourful characters and lots of unique maps then Blizzard's Overwatch...