Can't get enough of Connell and Marianne? Tune in tonight at 7pm to see stars of the show Normal People; Paul Mescal and Daisy...
On Thursday Duolingo and Twitch announced that they were partnering to showcase 12 multi-lingual streamers from around the world as a resource for language...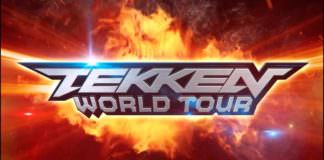 Twitch and Bandai Namco Entertainment (BNE) have announced the return of the TEKKEN World Tour for 2018. The streaming platform, Twitch, will act as the...
Elgato Gaming has unveiled Game Capture HD60 S, their latest capture device for creating professional-quality live streams on Twitch and YouTube.
Irish YouTubers Alco Irish Gamers are spending their weekend Live-streaming games in aid of Console, an Irish charity organisation set up to help with Suicide Prevention in Ireland.
YouTube is launching a new website dedicated to livestreamed and on-demand gaming content called YouTube Gaming.