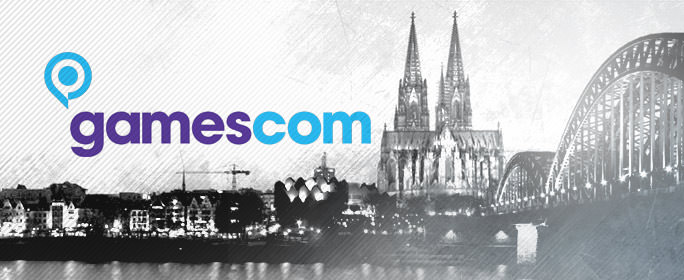 Gearing up for Gamescom 2015!
Unless you live underneath a rock or out in the American wilderness where contact with the outside world is slim at best, you have heard of Gamescom; the world's largest consumer gaming event in Cologne, Germany. This year marks Gamescoms' 7th year running, with over 700 exhibitors from more than 40 countries presenting their new products. The booked exhibition space has been greatly expanded. Overall, Gamescom will span a gross floor space of 193,000 square metres (+18%).
I have never been to Gamescom before and I have been told by many people that I am going to be mindblown.
One game I am genuinely excited about is Rise of the Tomb Raider. I had never played Tomb Raider before until it came out on Xbox One and my friend Shane swore that it was the best thing ever since blue bubblegum ice cream. Battleborn is next on my list. Borderlands is one of my favorite game series of all time! So much so that I own copis for Xbox 360, Xbox One and steam. Battleborn seems to be different but keeps the same humour so i'm sure it will quickly become a new favorite. Another game I can't wait to try out is The Assembly. Any time I have ever had a chance to try a VR headset, no correction lenses were ever on hand and as I have glasses I can't see a thin without them. nDreams have assured me that they will have them with the Project Morpheus this year so I will finally be able to see what all this hype is about!
Halo 5 is another game that is high on the list for most Gamers this year but unfortunately my list is not among them. I have been wrestling with the idea of the new halo and I'm honestly not sure how I feel about all this change. I won't actually know for sure until I actually play the game but it is so far looking pretty dim. If you want to read about my thoughts on this you can find them here.
The last game I am going to talk about is Fallout 4. This game has been anticipated for years and now gamers finally get to glimpse the future of fallout in 4k graphics. I personally don't mind Fallout as a game but it's not one I would play unless I was bored of everything else. While I love the gameplay and the storyline, getting from a to b and completing all the tedious quests frustrate me more than they do satisfy me. With Fallout you need to plan ahead and that's just too much commitment for me!
 Virtualizer by Cyberith
One thing I am really excited about this year is The Virtualiser. Cyberith have brought Prototype 3 this year and I can't wait to try it out! Both Cyberith and Virtuix (with Omni) started out on Kickstarter, trying to beat the lead to develop the "new greatest toy" in the VR market. The Virtualiser aims to push the boundaries of VR as far as they can go. Along with Project Morpheus and Occulus their goal is to immerse the player fully in their gameplay experience.
I have dreamed of something like this since The Sims 2 introduced their own version. The Sims 4 even have it!
Anyway, that's all for now. What do you think about Gamescoms lineup this year? Let us know in the comments!