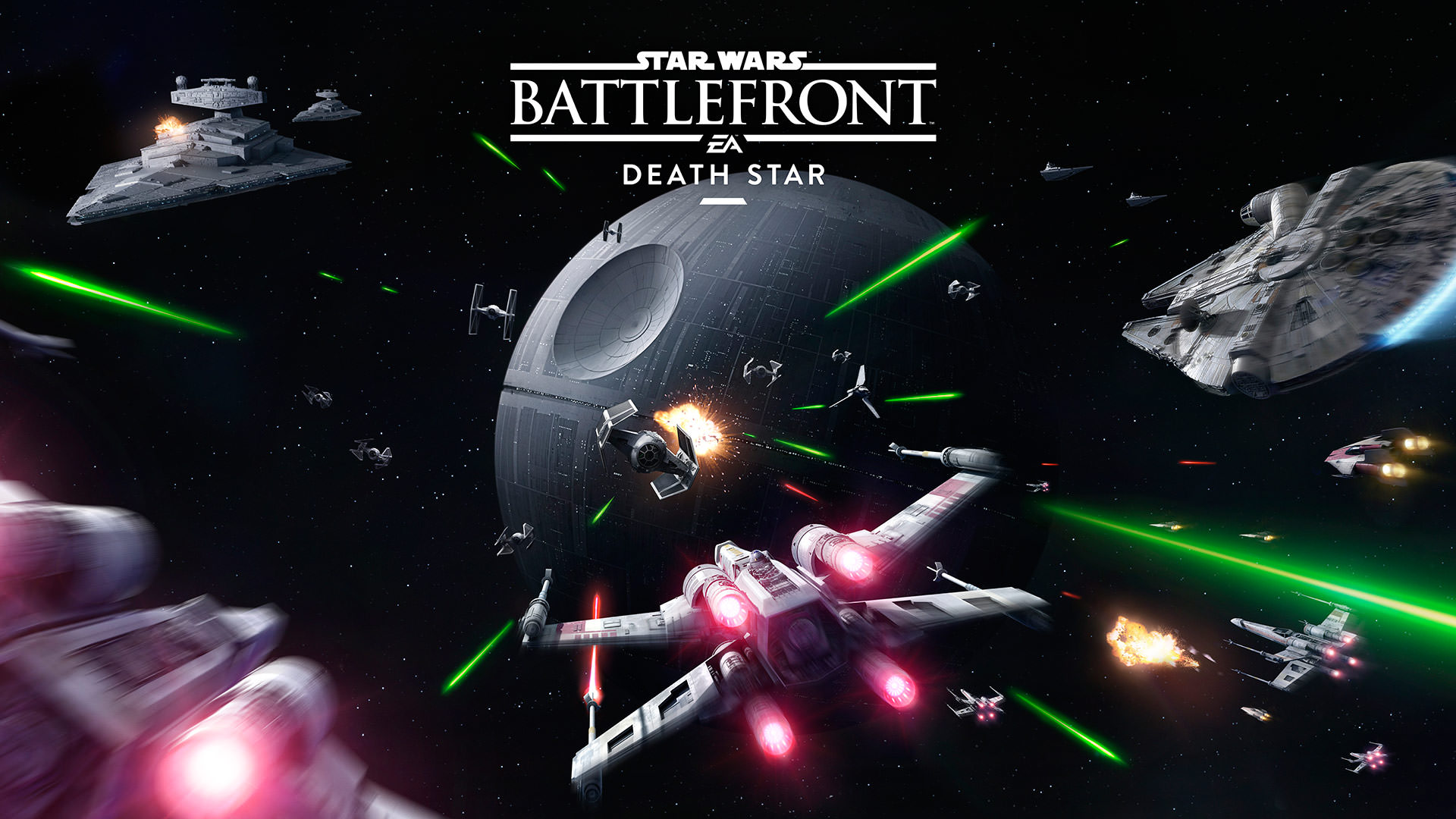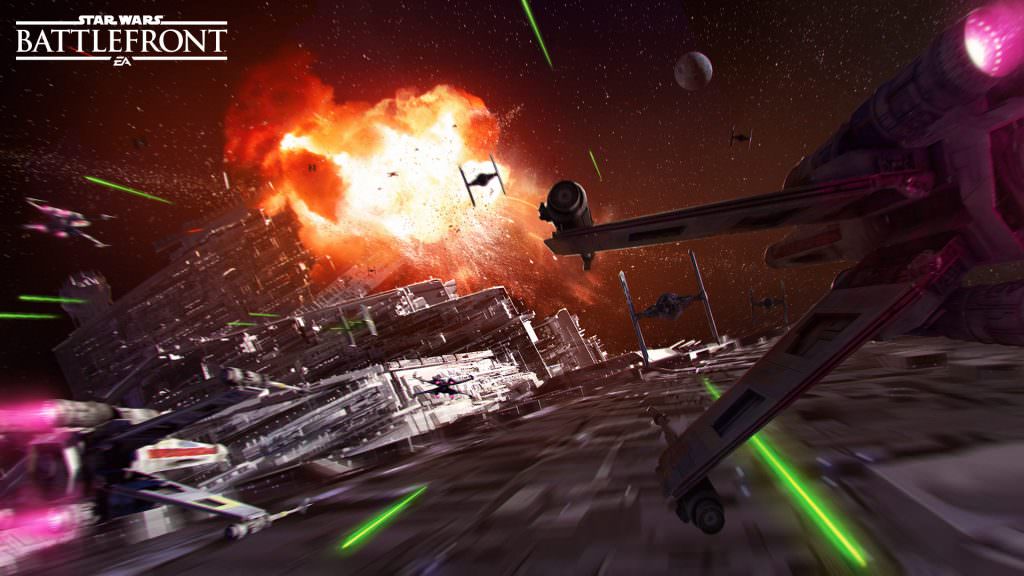 In case you missed any of the Battlefront news from Star Wars Celebration 2016, we've got you covered.
EA announced during the fan-fest in London that the third DLC expansion for Star Wars: Battlefront will be released this coming September.
In a panel hosted by Warwick Davis, EA unveiled a teaser trailer showing the Rebel attack on the Death Star which included the trench run from Episode V.
This Death Star DLC will also add new playable characters including Chewbacca and the Trandoshan bounty hunter Bossk, (you may remember his gross reptilian feet from Episode V).
It's an interesting pairing because of Bossk's enterprises in the now defunct Expanded Universe stories, where he spent most of his time hunting Wookies and skinning them in the special Wookie skinning room he had on his ship.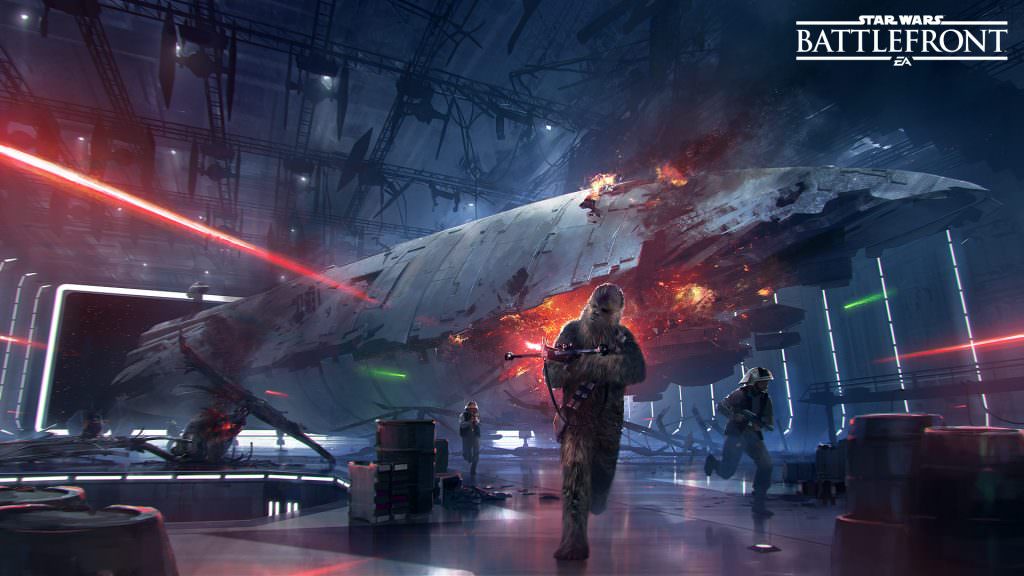 Also included as part of the DLC will be the long-awaited addition of space combat set around the Death Star as well as maps set inside the structure that's no moon.
EA also makes reference to "Multi-Stage Gameplay" when talking about the Death Star's trench run but it's not clear whether this means gameplay similar to the Battlefront's Hoth level or if players will be able to get into an X-Wing on a planet's surface, fly into space and engage in combat there. Much like the canned Battlefront 3 from Free Radical Design was supposed to have.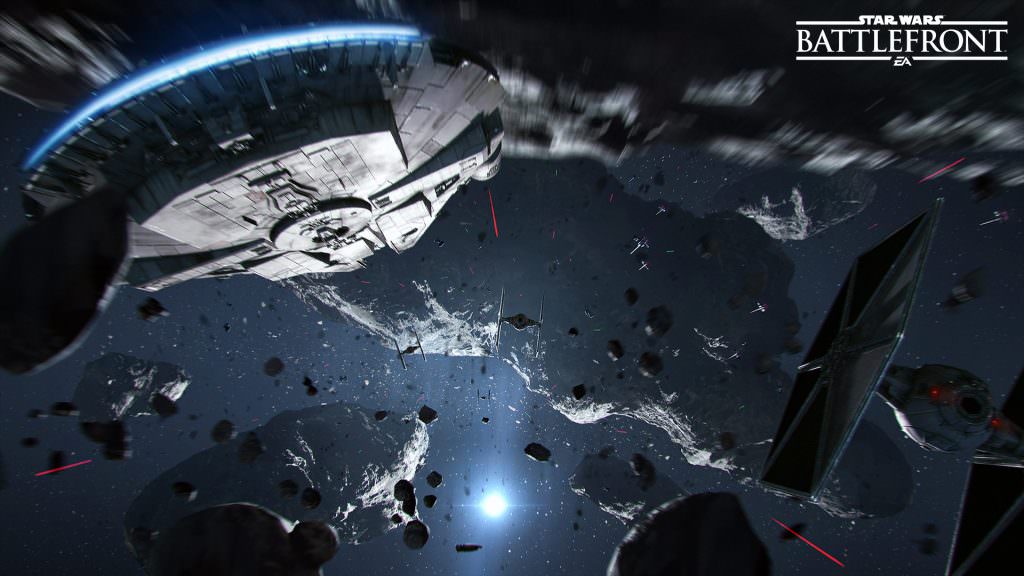 The DLC is due to include all new weapons, cards, and vehicles too.
Alongside the grand unveiling of this expansion, EA and DICE teased fans further with illusions to another expansion aimed for release this holiday season.
Titled Rogue One: Scarif, it will likely introduce maps based on the tropical planet we have seen in trailers  as quick scan on Wookiepedia reveals Scarif as the name of that particular planet. Because there are no more committed people to finding out every aspect of a film before it's release than Star Wars fans.
The Rogue One-focused DLC will be available for Season Pass holders two weeks earlier than everyone else.
If all that news is too much for you and you can't wait for the new content an update this Thursday will introduce a new Hut contract for players to unlock and the Stinger Pistol as a new Star Card.
An offline bot mode that can be played locally in co-op mode will also be added to the game in this update as well.