Despite numerous technical and performance related glitches, Friday the 13th has somehow managed to sell 1.8 million copies.
For a game that started on Kickstarter that's quite an accomplishment. Wes Keltner, head of Gun Media said its anything but a straight road to get to this point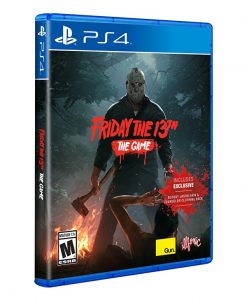 "It's been a long two months from our team here at Gun and IllFonic," Keltner said. "We have had an incredibly supportive and dedicated community since we launched, and while things haven't been completely smooth we definitely feel confident moving forward. The team has grown and we are committed as we work to add more content, more kills, more to do and of course the single player component to the game."
Gun Media also confirmed that Friday The 13th The Game will be getting a physical release for PS4, Xbox One, launching on Friday the 13th.
Players who buy the physical copy will receive an exclusive free Bloody Jason skin as well as a free clothing pack for camp counsellors. It'll cost £29.99 in the UK so a price of around €39.99 in Ireland is to be expected.