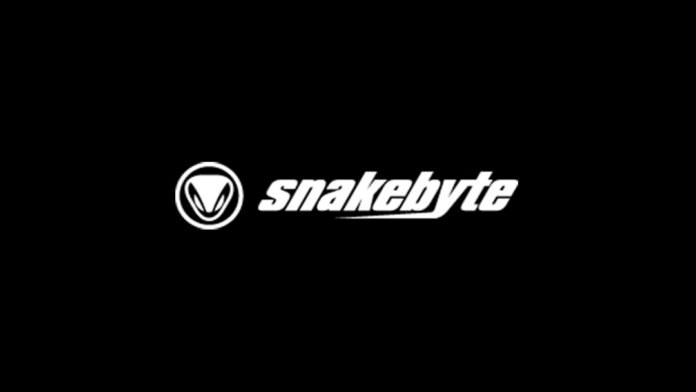 When it comes to gear for your PC, it's easy to fall into the general misconception that the more expensive something is, the better off you will be. Generally, this is true, to a point. You get what you pay for and all that jazz. Snakebyte, however, will shake that ideology up a bit.
At their booth at Gamescom, I was given a demo of some of their latest products. They were each designed to include the main components gamers look for without the high price tag associated with having the best features.
Key:Board Pro
The Key:Board Pro is the second-level gaming keyboard offered by Snakebyte. It comes with a full RGB backlight with 9 different lighting modes, aluminium faceplate for added durability and a 1.8m braided USB cable.
Key:Board Ultra
The Key:Board Ultra is the top-tier gaming keyboard in Snakebytes arsenal. With the Ultra you get mechanical Outemu Blue switches with a 50,000,000 keystroke lifespan, customizable RGB LED lighting with 18 different kinds of lighting effects, fully programmable macros, aluminium faceplate, full anti-ghosting, a rubber palm-rest and as with the Key:Board Pro, a 1.8m braided USB cable.
Game:Mouse Pro
The Game:Mouse Pro is my favourite product from the Snakebyte portfolio thus far. It has an optical sensor with 4 DPI stages; (800/1600/3200/4000), 7 mouse buttons, RGB lighting with 7 different colour presets, a textured mouse surface for improved comfort and like the two keyboards I spoke about before it even comes with a 1.7m braided USB cable.
Mouse:Pad Pro
The last Item I got to look at was the Mouse:Pad Pro. One issue I have with mousepads is that they are usually either poor quality or really expensive. The Mouse:Pad Pro is neither of those things. Its full size is 80cm x 30cm meaning it's big enough to cover most of your gaming setup. This Pro version is designed to be used as a mousepad as well as a surface for your keyboard depending on how high (or low) your DPI is set.
The edge of the pad is stitched to prevent the surface from deteriorating and it comes with a non-slip rubber underside to ensure that your gear doesn't change position unless you want it to.
Snakebyte offers a lot for the budget gamer, great specs at a price that won't keep you from going out for the next month. The products are pretty high quality and are going to hold their own against some of the bigger names in the market today.
We will be reviewing each of these products over the next coming weeks so if you want to find out how they really hold up make sure to stay up to date via our social channels!