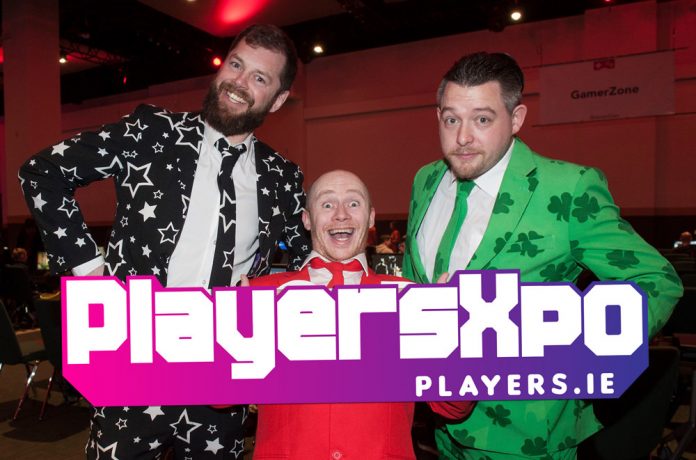 In the wake of GamerCon, the Irish convention scene has been in recovery mode. The spectacularly 8-Bit Gaming Conference was last week and while I only managed to attend the second day it was obvious that it restored a lot of confidence in the Irish Con scene. PlayersXpo is the next event taking place and Games Expo Ireland (GXI) will open on November 25th – 26th. PlayersXpo takes place in the Convention Center, one of Dublin's main event locations and also where the more recent infamous GamerCon was held.
Below I have the basics details including how to get to the event, where to eat and what kind of events are happening after the event closes its doors both nights. If you don't need this info and just want to get to the juicy event details feel free to skip all this and get to the good stuff.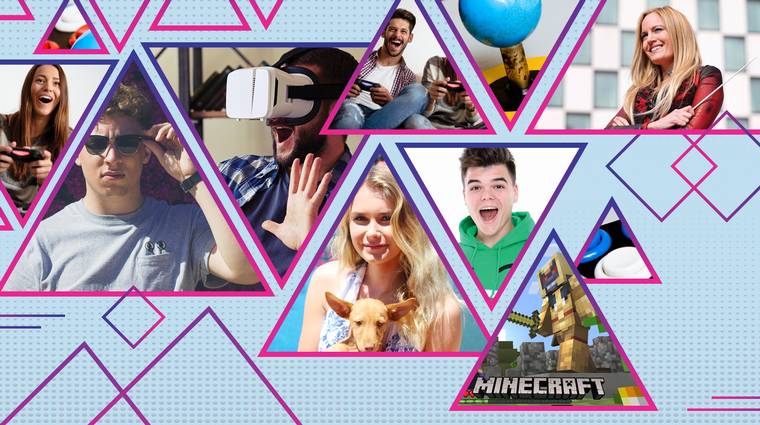 Getting to the CCD
Dublin's Convention Center is conveniently placed on the upper side of Dublin, right on the Luas track. (Can we PLEASE refer to its location as the "Upper-East Side"? I have so many Manhatten fantasies to live out).
Rail, Tram and Bus
If you're coming by train you will arrive either into Connolly or Heuston Station. from there you can get the Luas to the Major Square or Spencer Dock stop going in the "Point" direction. You can get this from the "Busarus" stop for Connolly or the "Heuston" stop for Heuston (Fancy that!?).
There is also a ton of different buses that go to the CCD, listing them all here would turn this into a thesis so instead just download the Dublin Bus app on iOS or Android to find out which bus is the best to take.
By Car or Taxi
If you're driving to the event the CCD has it's own underground parking with 2000 spaces. It's recommended getting here early, however, as these will fill up fast. If you don't get a spot there is a few pay and display lots centred around the area.

Cycling, On Foot or Teleportation
For all alternative (and greener) methods of travelling the best bet is to hit up Google Maps for directions. No internet? Hit that little hamburger icon in the top left and you can download the whole area for offline use. While this won't show you nearby bars or venues it will get you from A to B with ease.
Food and Drink
The CCD is surrounded by great places to eat. It has its own catering services that span multiple floors inside, but these tend to generate huge queues and should be avoided, especially at peak times. Your feet (and your wallet) will thank you later.
Rocket's (previously Eddie Rockets)
Back in a more simple decade, there was Eddie Rockets, now there's Rocket's, Eddie Rockets and Rockin' Joes. Despite the number of different names, the quality of food is still just as good, especially in the Rockets on North Wall Quay. I've never had a bad meal here and the staff are great. Its never overly busy either so there's never much of a queue which only happens for a bit at peak times.
J2 Grill & Sushi
A pretty good runner up is the J2 Grill & Sushi. While it is (slightly) more expensive than Rocket's, it does leave you satisfied and full. It's also a great place for meeting friends and having a great chat. This is a great choice if greasy food is a youthful luxury that has lived its days.
Bagel Factory
Free (1hr) wifi, great food and wonderful staff. This small venue is home to plush leather chairs and a good buzz. If its a quick sandwich you need for less than a fiver this place has you covered (has you smothered, like waffle house hashbrowns SOZ!!).
Alternative choices
There are plenty of chearper options dotted around including Supermacs, a local Spar for those craving a chicken fillet roll and a few other small delis in abundnace
The Good Stuff
AllCast Irish Gamers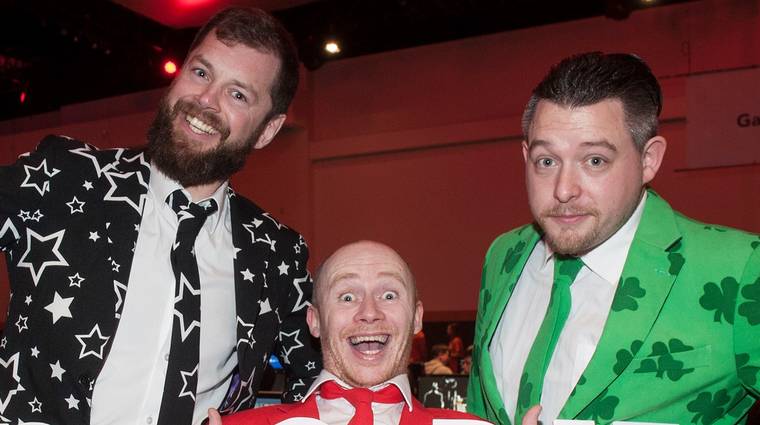 A great group of YouTubers and some of our close friends, AllCast Irish Gamers will always put a smile on your face. The gaming trio are one of the main attractions to PlayersXpo and have a lot planned for their eager Audience.
PlayersXpo has a great vibe and we can't wait for the doors to open. Its great being a part of the Irish Gaming scene and watching the community gather for a big event like this.

— Mark Petson – AllCast Irish Gamers

Eímear Noone
Crowned the Irish Queen of Games Music by the Independent, Eímear Noone is the award-winning composer of some of the greatest World of Warcraft scores as well as the conductor for the famed Video Games live. Eímear left a strong mark in Ireland when she organised the iDig Music Festival two years ago alongside Stuart Garfinkle.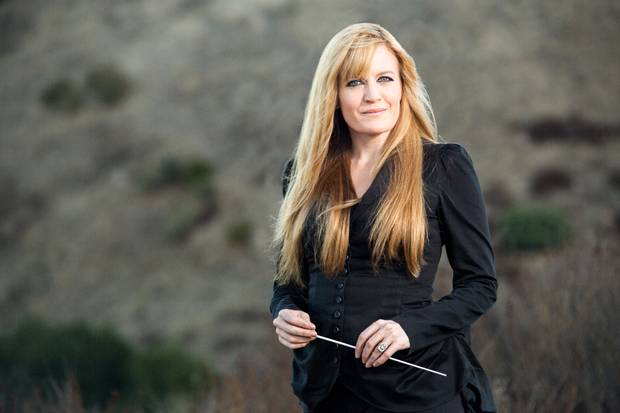 This year they will be back in force with two incredible shows; Celtic Link World Exclusive on Saturday and RetroGames Live followed by a Cosplay Parade on Sunday. If you have any interest in Video Games music at all don't miss this, Eímear has an unmatched passion that unfolds on stage like a brightly shining phoenix!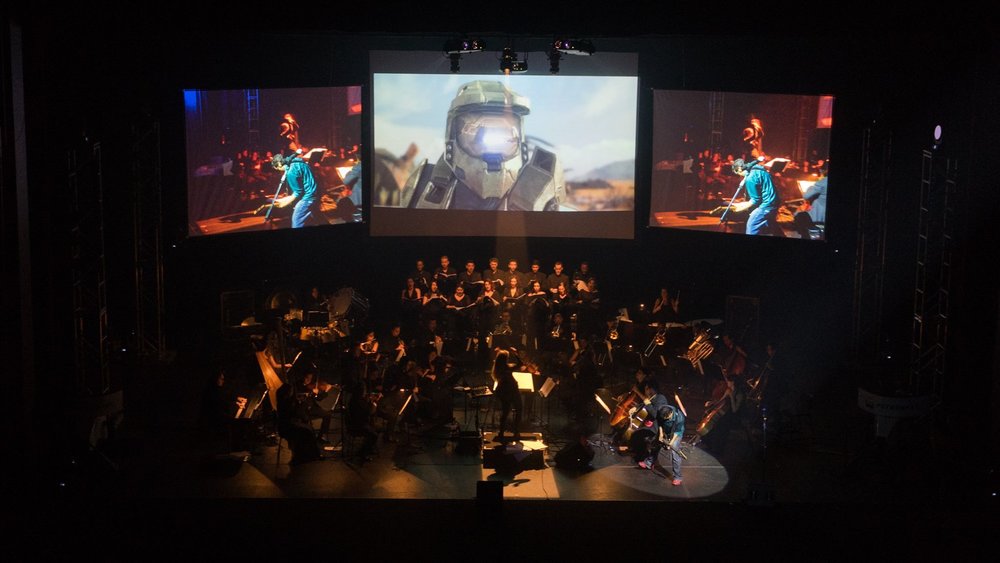 Other guests
There is much to see at PlayersXpo including Slogoman, Sanna & Jelly who have separate slots and one combined feature not to be missed.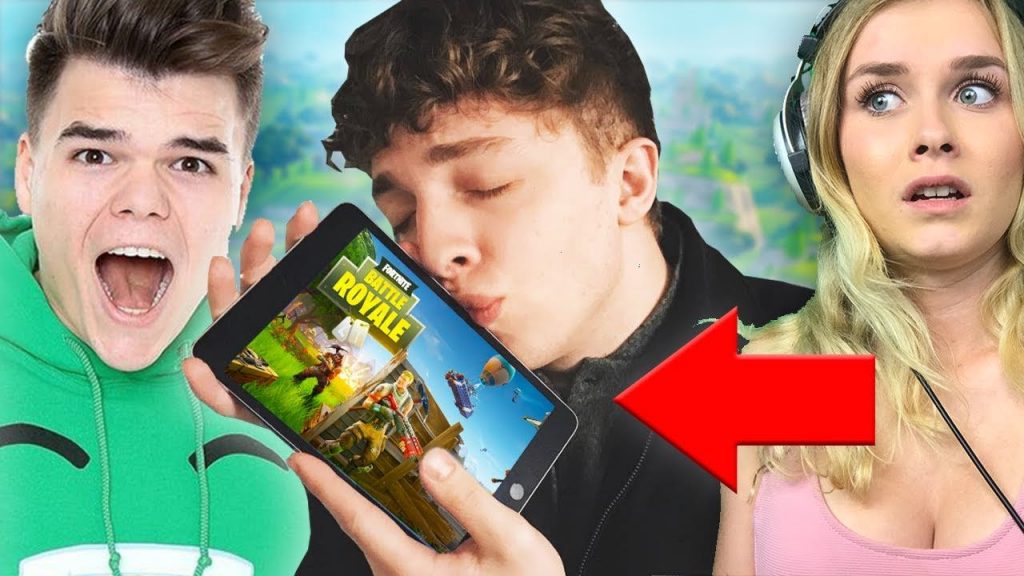 All in all PlayersXpo looks to be one of the best events in Ireland to date. Will you be going along? Let us know in the comments!