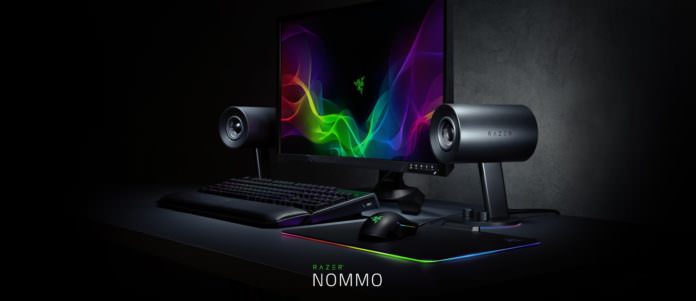 Razer have been busy at CES 2018 (as usual, amirite?). Project Linda is naturally nabbing all the headlines with her cheeky realisation of Microsoft's grand Windows Phone/PC integration. However, like a Siren calling ships to rock-related impending doom I am drawn to the sweet sounds of Razer's newly announced PC speakers…
Even if the trailer is genuinely awful… (Girlfriend adds: "Is it the 90s again? Is this a Sega ad?")
Razer Nommo
The original Razer Nommo set-up is a single-driver 2.0 set-up – aggressively priced at US$99. The set have rear bass-ports to hopefully deliver something resembling bass without a woofer. If you are worried that the high-end will be swamped immediately by anything lower than Fred's YouTube voice, I have no answer to that. Soz. Razer claim 'Full-range immersion', we shall find out about that soon enough.
But they do look cool with a minimalist design reminiscent of the future as imagined in the late 1960s.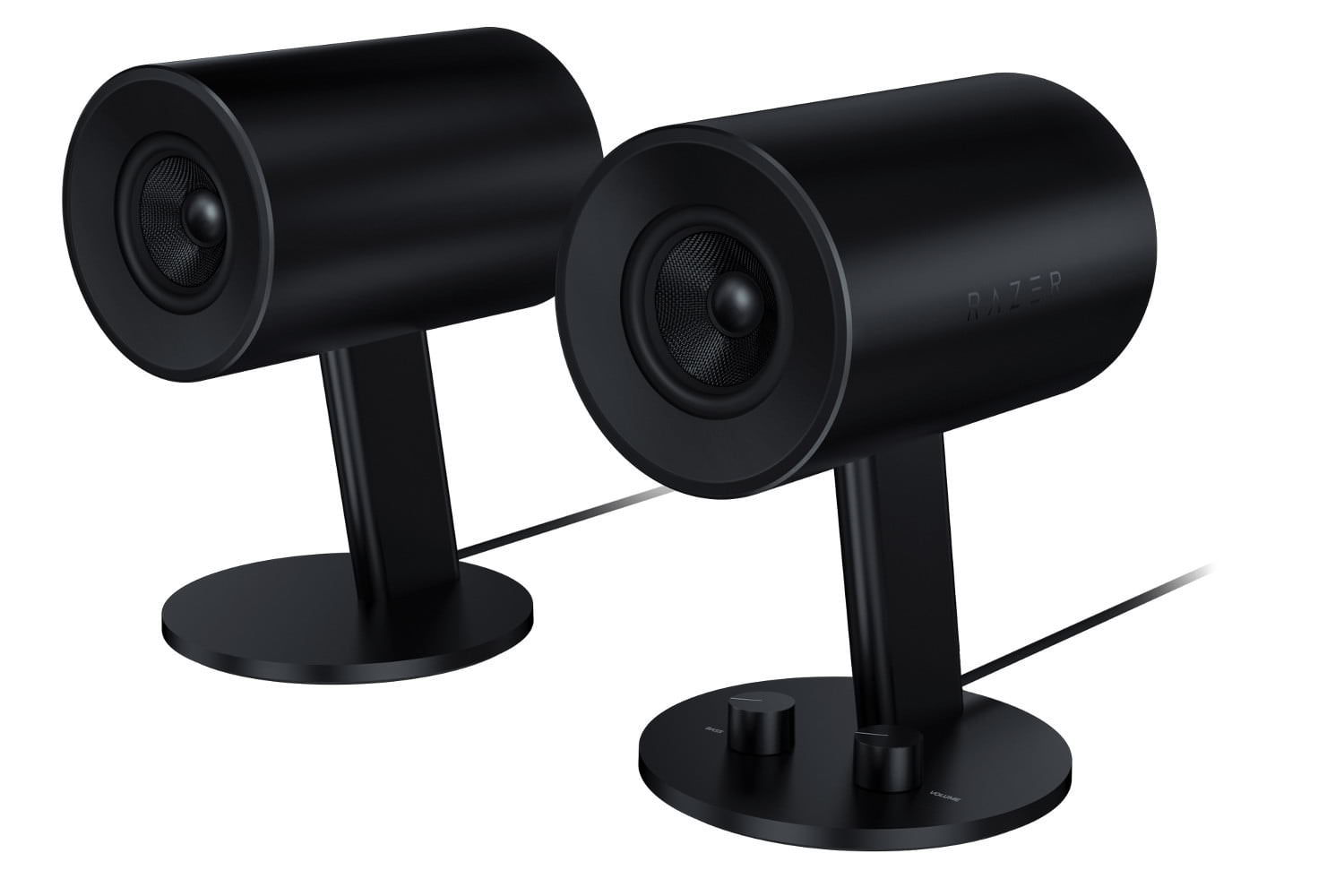 If you drop an extra US$50, you can make your speakers pulsate colorfully to your Jim Morrison spoken word album or bathe your room in an icy blue for the winter levels of Angry Birds. People do like Razer's Chroma lighting system enough so you know that Nommo Chroma will still sell. Nommo and Nommo Chroma are available now.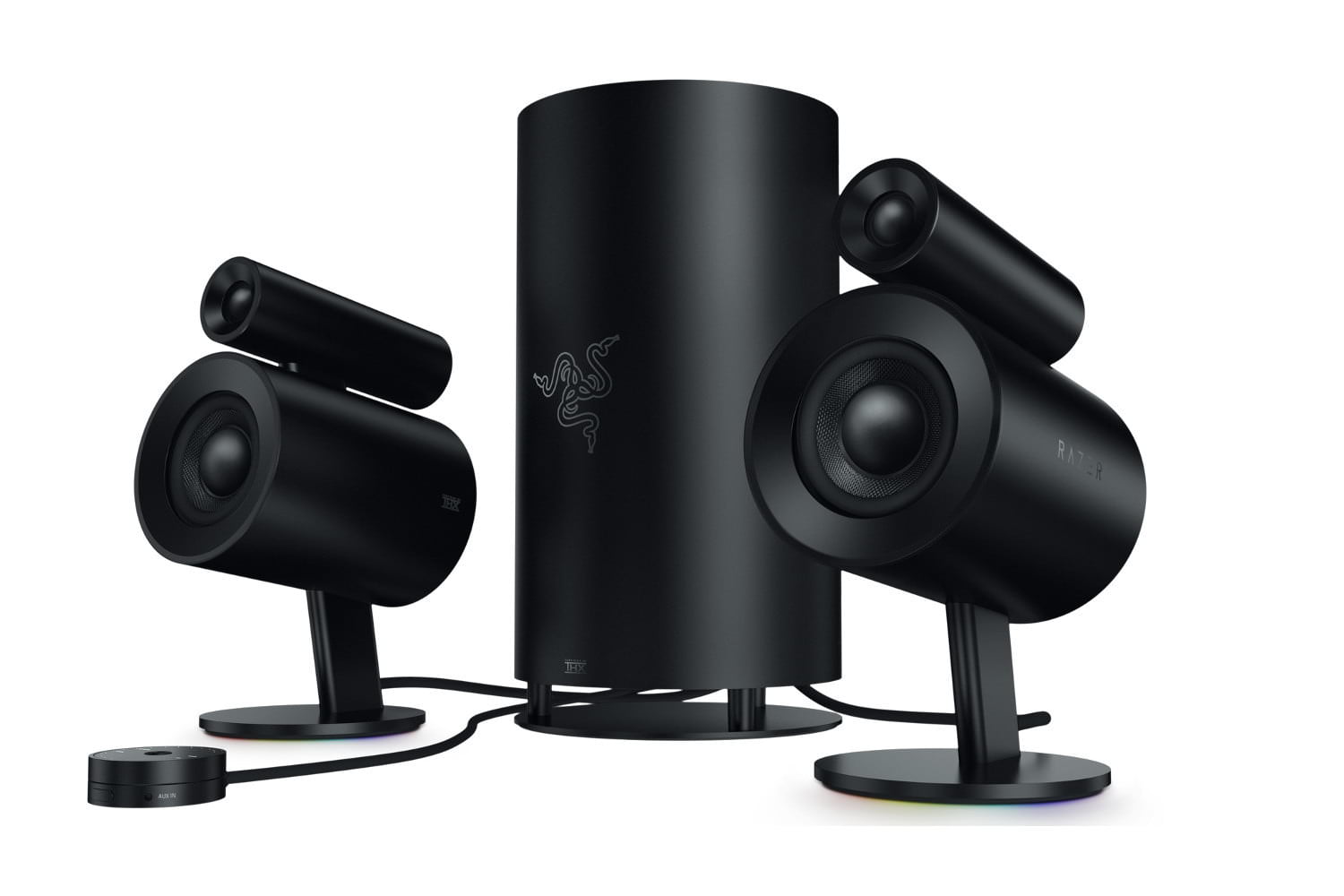 Razer Nommo Pro
With a name-o like Nommo, Razer had ample room to add 'Pro', 'Plus' and 'Ultra' with gay abandon as they beefed out their line of PC boomers. Razer Nommo Pro adds the all-important .1 to the Nommo line, adds the bass to the base.
Basically, Pro adds an attractive industrial-styled sub-woofer and 1.8mm tweeters with support for faux-surround. There is a full suite of software controls to manage EQ, source and other software sound enhancements. Nommo Pro also comes equipped with a control puck. On the puck is source and volume control along with a 3.5mm headphone socket. Nommo Pro has a USB, Bluetooth and optical inputs for a rounded connectivity line-up. The six-inch sub-woofer is downward firing for space v. bass efficiency.
The Nommo Pro's mouth-watering upgrade comes at an eye-watering cost of US$499 but there is no release date as yet.
https://elitegamer.ie/ces-2018-razer-announce-laptop-codenamed-project-linda/