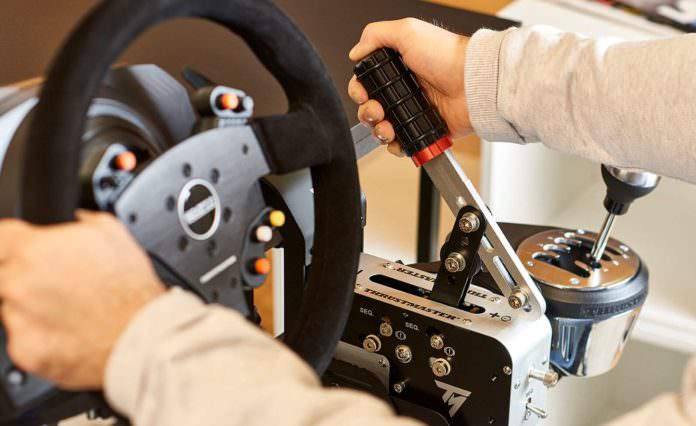 Thrustmaster has revealed their latest racing peripheral the 'TSS Handbrake Sparco Mod' which features 2 different driving modes. This new piece of hardware is set to bring the thrill of drifting to your fingertips and has been in development for over 2 years, according to Thrustmaster. It's also officially licenced by SPARCO.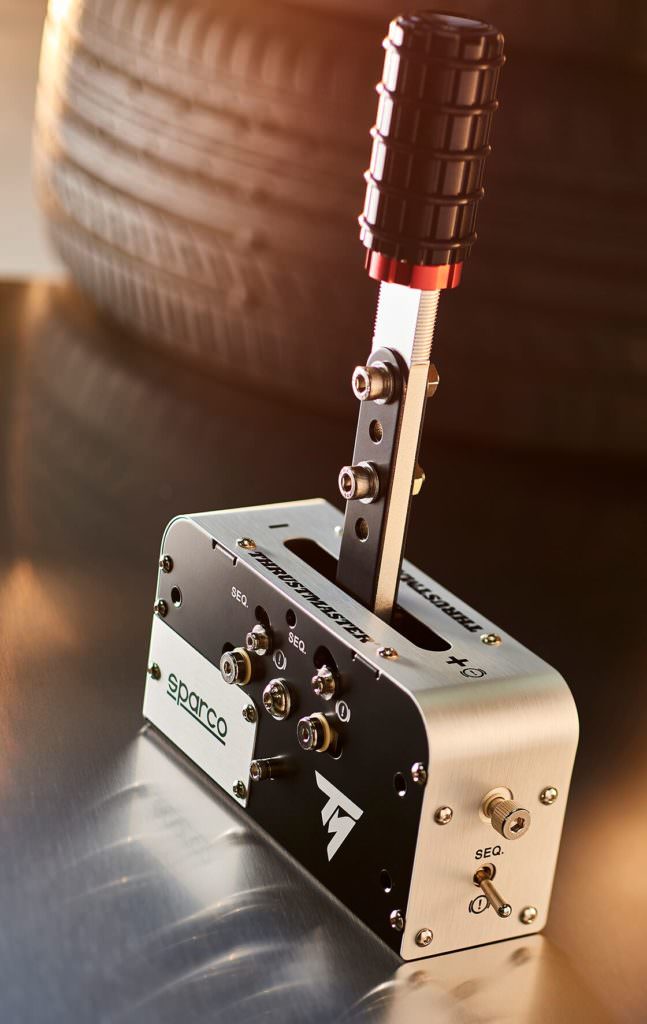 The Tss Handbrake Sparco mod has been carefully designed in collaboration with Sparco and is now the third product that has been developed between Thrustmaster and Sparco. The two racing peripherals released previously were the Thrustmaster GT Racing Wheel and the add-on Rally wheel.
Let's get onto the specs of the handbrake. It stands at 3.3 inches/ 8.5 cm tall while the handle is a 1:1 scale replica of Sparcos Rally and Drifting range.
The unit has an incredibly durable feel thanks to being made of high-quality materials – 90% of which are metal. The industrial Flat coil springs have just over 4.4kg worth of resistance.
Progressive handbrake mode, for perfectly-proportioned action; or
Sequential gearbox mode, for incredibly efficient gear shifting.
The Tss Sparco Handbrake Mod also includes Thrustmasters award-winning H.E.A.R.T HallEffect AccuRate Technology™ for incredible precision that won't waste way over time. This is all thanks to a contactless Magnetic sensor.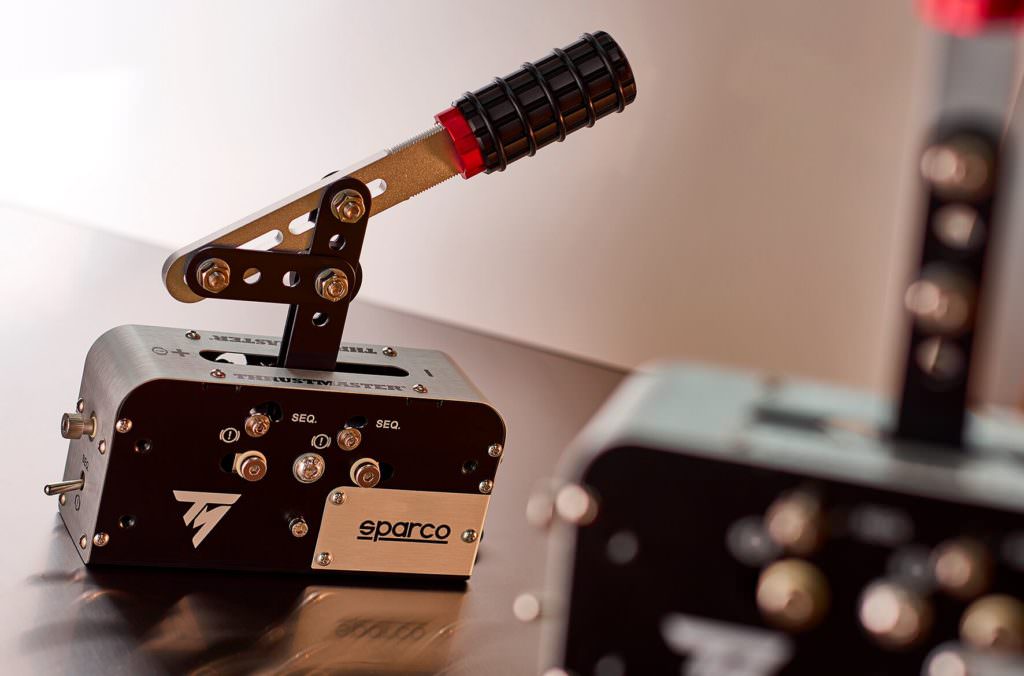 The handle's height is fully adjustable so you should be able to find the perfect position without any hassle. You also have the option of turning the handbrake 90° for horizontal handbraking in GT mode. Or you can stick in the normal vertical position for rally mode.The unit can be
The unit can be added to cockpits thanks to the built-in M6 screw threads. However, if you don't have a cockpit and prefer to place it on a desk,  then you'll need Thrustmaster's related clamp – which is sold separately.
It has been designed with PC gaming in mind. The handbrake is compatible with Windows 10, 8 and 7. Don't despair if you have a racing wheel that isn't part of the Thrustmaster family as it'll work with any racing wheel along with all Thrustmaster wheels.
The Thrustmaster TSS Handbrake Sparco Mod is available now and has a recommended retail price of £239.99/ €270.00.