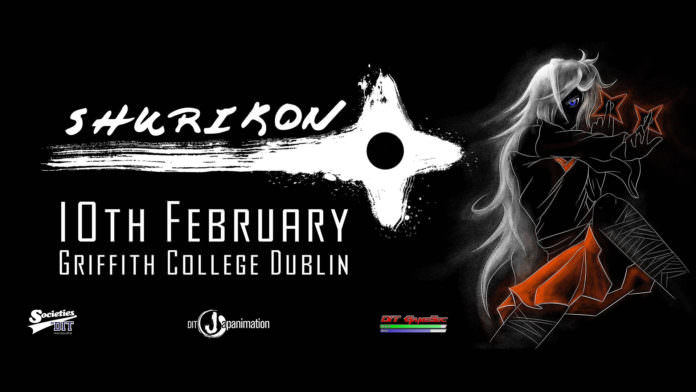 Shurikon 2018 takes place at Griffith College Dublin on February 10th. The event focuses on Anime, Gaming and Cosplay and is organised by Dublin Institute of Technology's Japanimation and Game societies. Last years Shurikon saw €1400 raised for Youth Suicide Prevention Ireland and this year that goal has increased to €2000 and is in support of the ISPCC (Irish Society for the Prevention of Cruelty to Children).
The event will have loads to offer including:
VR Experience & Gaming area
Gaming Tournaments and Prizes
Guest Q&A Panels (Lux Cosplay, CDawg VA)
Cosplay Masquerade Competition
Armor and Trash Cosplay Workshops
Nerd Culture Panels
Photo Booth
Karaoke and More!
Special Guests
Shurikon has a pretty good lineup for this years event consisting of Voice Actors and Cosplayers from Irelands own Turf and foreign lands.
Connor Colquhoun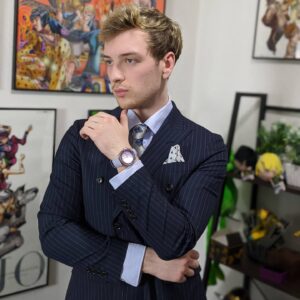 Connor Colquhoun aka CDawgVA is a Welsh voice acting YouTuber who has over 238,000 subscribers. His channel is mostly made up of prank calls, anime animations, and parody videos. One of his most popular videos, "Black Butler's Sebastian Prank Calls," has received over 200,000 views since its June 23rd, 2015 posting. He began doing voice acting professionally in 2013 and has provided his voice for such games as Age of Empires II. Check out his channel for more info.
Lux Cosplay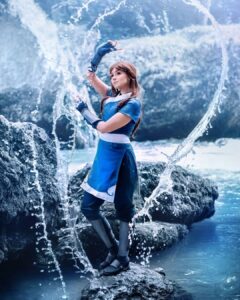 Lisa (Lux) is a renowned Austrian cosplayer who has been cosplaying since 2010 and is one of the judges for the Cosplay Masquerade. She has been part of many events in Europe in the past including Akumakon here in Ireland last year. To stay up to date make sure you follow her Facebook, Twitter and Instagram.
War Panda Cosplay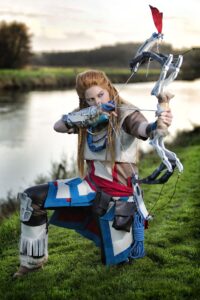 Chelsea Barry AKA War Panda Cosplay is an Irish cosplayer who has made appearances at many of the Irish (and International) cons. She started cosplaying in 2014 and is best known for her Jinx and Scorpion cosplays but has done many other cosplays including Aloy (Horizon Zero Dawn) and Chloe (Life is Strange). Check out more of her cosplay over on her Instagram!
Stuckshocker Cosplay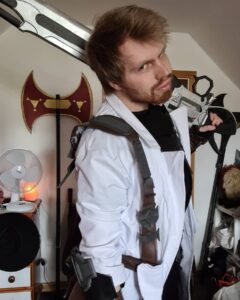 Glenn (Stuckshocker) is another Irish cosplayer. He has been cosplaying for five years and is part of New Wolf Studios. He will be giving a panel on Armour making so be sure not to miss it. He was one of the winners of last years Cosplay Masquerade and is one of the judges this year. Be sure to check out his Facebook and drop a like!
Gaming
Shurikon will have loads for gamers to do. There will be a HTC Vive set up available but you should arrive early to book it as this is very popular and sessions will be very limited. There will also be a few tournaments to compete in too. Here's what you can expect:
Smash Bros
Mario Kart 8
Halo Reach
Tekken 7
Schedule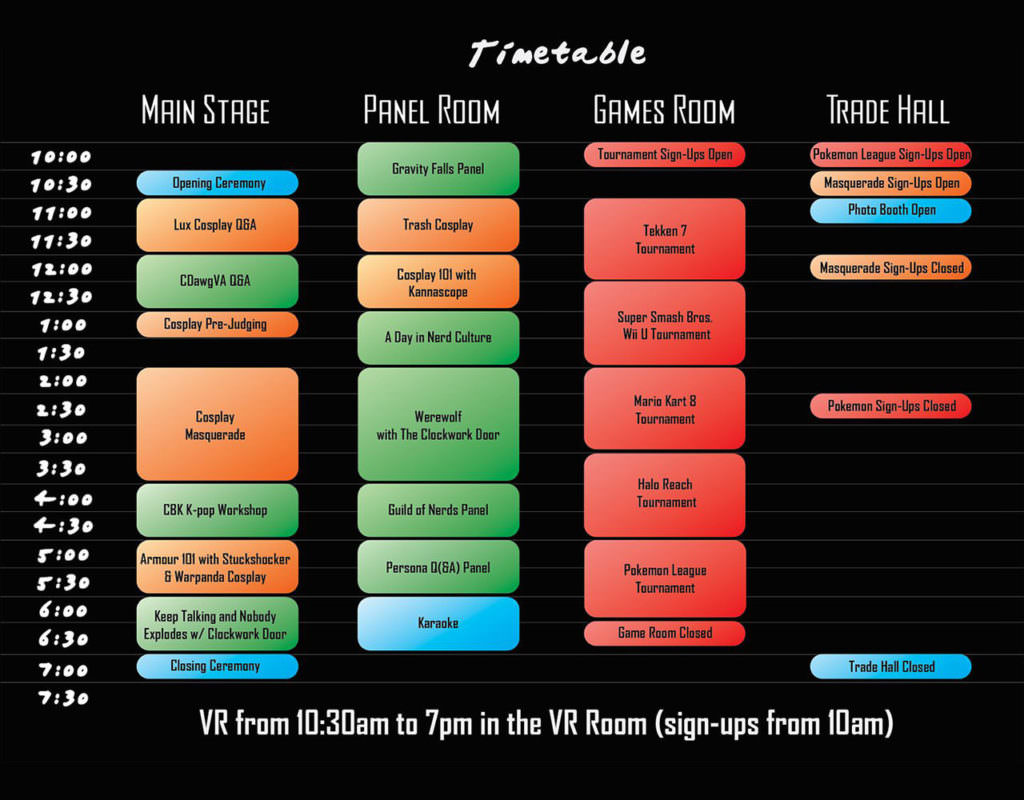 Location
The event is held at Griffith College, it's a bit out of the ways but only 20 minutes from the city centre. You can see the location below along with some helpful information about getting there via bus, train and tram.
Bus
If you're coming from the city centre you can get the "9" bus right to the college from O'Connell St. If you coming into any of the train stations I would recommend getting the Luas to Abbey St and getting the 9 and the 151
Train
Heuston Station
There's no direct link to the college from Heuston Station so the fastest and easiest way is to get the Red Line Luas to O'Connell St. and then get the 9 straight to the college.
Connolly Station
If you're coming from Connolly Station you can get the 151 all the way to Griffith College.
Driving
If your driving to Shurikon you might get lucky and be able to park on the campus, however, I say that with caution. There is some on-street parking but it would be best to arrive early. If you're driving from outside of Dublin I would recommend parking in a high-rise and get a bus to the college, it will be faster and will save you a lot of headaches trying to find a spot to park.
You will be able to buy tickets on Eventbrite until Friday 9th February so get them quick before they're gone. There will also be a limited amount of tickets on sale at the door. For more information check out their site Here