Microsoft's game streaming service, Mixer, has introduced a bunch of new features in their latest update.
Mixer has listened to fans requests and has introduced a few new features for Xbox One owners that should make it easier to stream and interact with followers.
The first of these is that Mixer is allowing streamers to access the Broadcast and Capture tab from anywhere on their Xbox. So now you can update your stream title, set up your mic and camera before starting your stream. And don't worry about your followers being able to see the tinkering that you're doing with your mic etc, all your followers will see will be a pause animation. You can also tell when your stream is active by looking at the broadcasting status bar on your screen. Another new feature added is that now you won't have to end your stream if you decide to switch games and can instead stay live with your followers.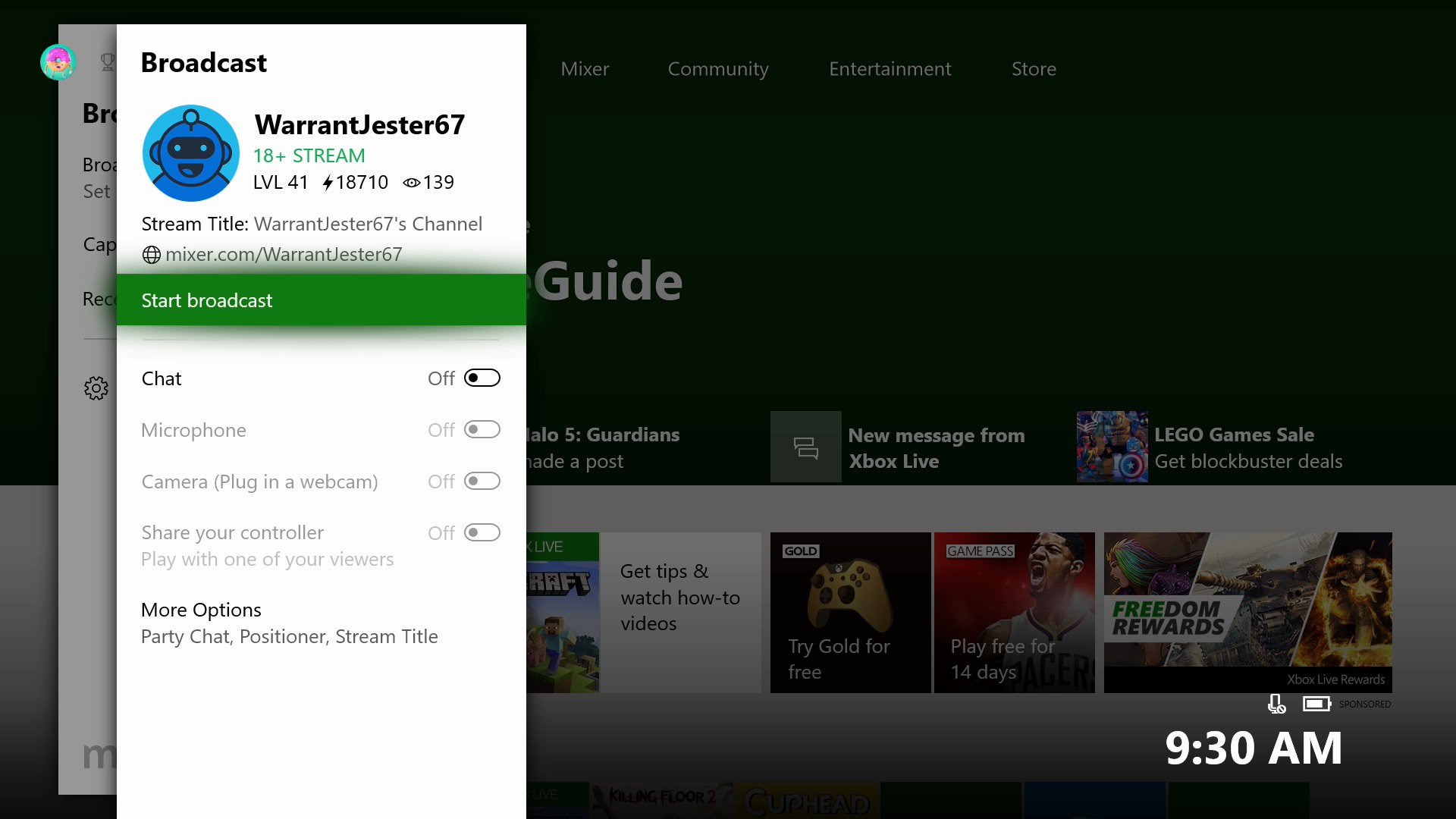 The next new feature is called Share Controller. This new interactive feature will give Mixer Streamers the option of sharing their controller with one of their viewers. The viewer will have the ability to control one button on an Xbox controller (except the guide button) either online or by plugging their controller into a PC. Share Controller can be used with any Xbox game since it's built into the console.

All of these new features will be in Preview Alpha Ring of the Xbox insider program soon before being expanded out to other users over time.
While I'm not particularly into streaming, I'd be curious to know what the streamers out there think of these updates? Let us know in the comments below.