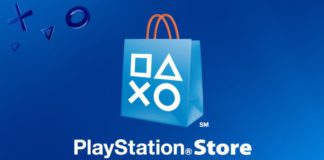 PlayStation has launched a 'Big in Japan' Digital sale on the PS Store in Ireland and other European countries. Some of the biggest titles to...
The satisfaction of finally getting the measure of a boss fight is grand indeed but the amount of grinding and trial'n'error involved will put many players off
Despite a good start and its many sterling qualities, TL5M is shackled by its temporal premise.
The PS Vita has been flatlining for a while now. Nintendo have yet to announce a 3DS follow-up, seemingly content to sweep up with the hybrid Switch. Smartphones killed a once-proud handheld market and they are likely to kill again.
The PlayStation Plus games for July have been revealed. The highlights would have to be Until Dawn and the TellTale series of Game of...
You shouldn't be expecting a successor to the PS Vita if quotes from Sony Interactive Entertainment America boss, Shawn Layden are anything to go by. Speaking...
All first party development for the PS Vita has now completely stopped at Sony, as they confirm all their own internal teams are working on the PS4.
The next monthly dose of PlayStation Plus games has been announced.