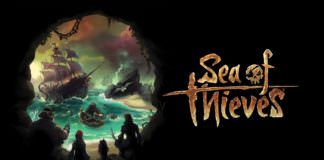 Sea of Thieves sold faster through the first month of sale than any Rare game since NPD had started tracking video game sales
Sea of Thieves is a colourful pirate adventure where you go loot with friends and compete against other players. I played the release version with a few loyal shipmates to find out if the game is only a short-term comedy affair or if we can expect a long-term playable experience.
I think it's safe to say that Sea of Thieves is the most highly anticipated Xbox exclusive currently in development. Well, today the developer...
In 2002 Activision almost bought Rare according to Xbox co-creator Ed Fries. Rare, the developer of classics such as Golden Eye and Banjo-Kazooie almost...
Rare's next big game looks like it's going to be a swashbuckling good time in the open world multiplayer pirate game, Sea of Thieves....