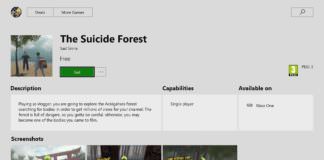 Microsoft has removed an extremely controversial Logan Paul game from the Xbox Store. The game is a parody of the story of Logan Paul,...
Disney has announced that they have severed all ties with Youtube star Pewdiepie (Felix Kjellberg).  The news comes after he posted numerous videos featuring...
We all know that it is more than common to come across an illegally uploaded TV show or movie on YouTube. Sonic Boom is no exception and as you can imagine Sega is not happy.
Elgato Gaming has unveiled Game Capture HD60 S, their latest capture device for creating professional-quality live streams on Twitch and YouTube.
Irish YouTubers Alco Irish Gamers are spending their weekend Live-streaming games in aid of Console, an Irish charity organisation set up to help with Suicide Prevention in Ireland.
YouTube is launching a new website dedicated to livestreamed and on-demand gaming content called YouTube Gaming.