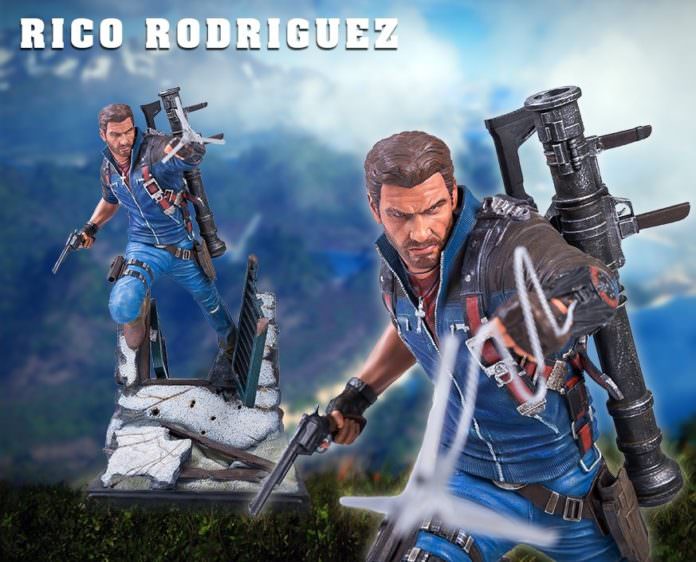 A new collectable statue of Just Cause 3's Rico Rodriguez is being made with 3 editions currently in the works. The three editions are the Exclusive, Regular, and collectable editions and are gaming heads first statues from the Just Cause franchise.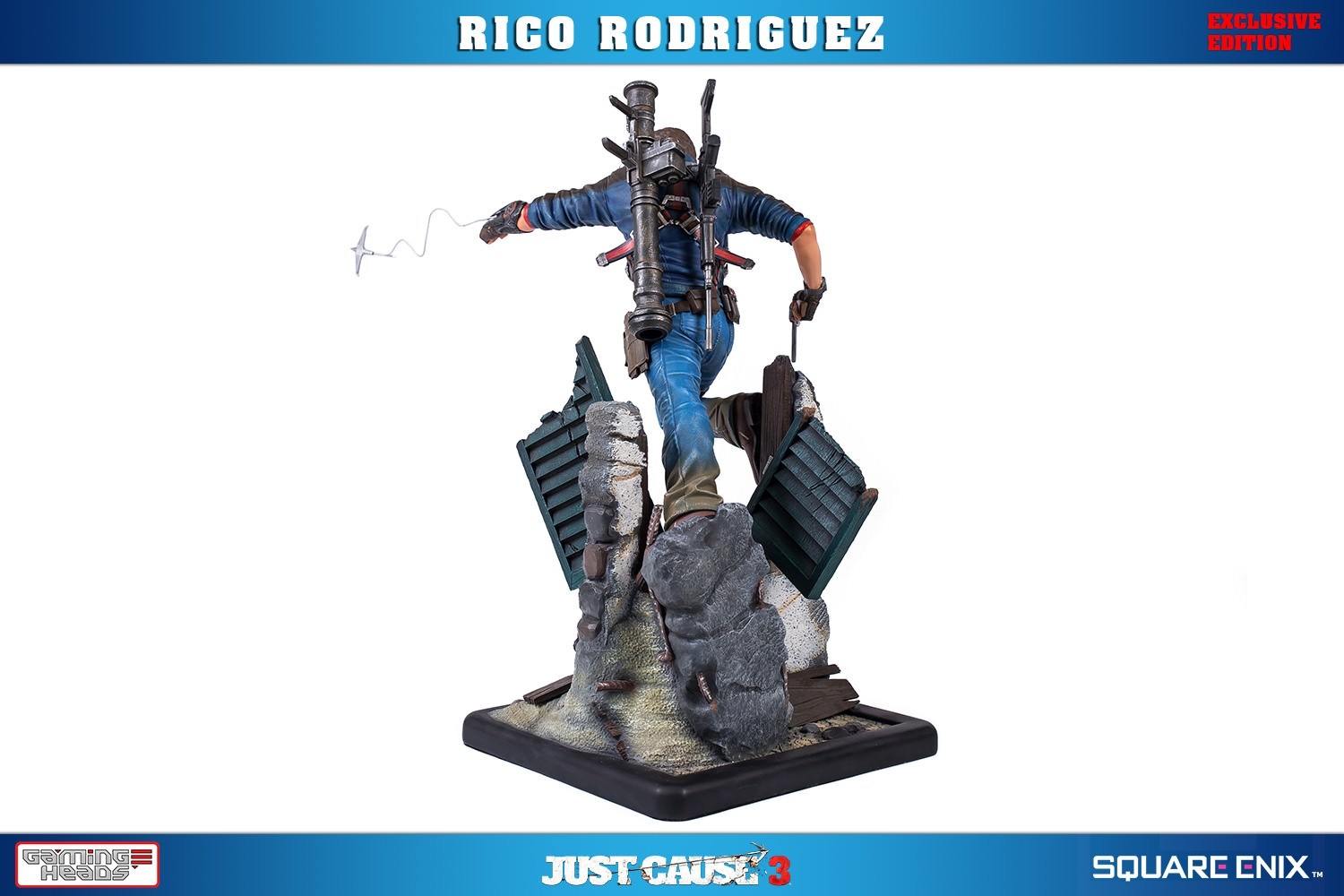 It stands approximately 21 inches tall and is cast in high-quality polystone resin and is hand painted by qualified artists to depict Rico jumping out of a window with his grappling hook and his CS44 Peacebringer revolver in hand.
Each statue comes in a deluxe full-colour box along with an individually hand-numbered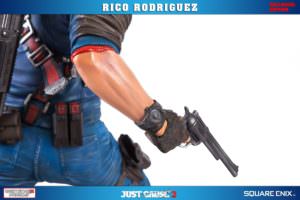 base. It also comes with a validation card so that if you want to buy future Just Cause merchandise from Gaming Heads, then you can have the same product number.
What's unique about the collectable edition is that it's unpainted so you can paint it however you like. Just do it right. It costs $479.99 after all. It also comes with the additional exclusive edition CS Wraith 225R submachine gun. The collectors edition will be limited to just 50 pieces worldwide.
Gaming Heads has previously released statues from class games like Dragon Age: Inquisition.
The exclusive edition statue will be limited to just 350 pieces worldwide $479.99. The regular edition will be limited to 750 pieces and will cost the same as the exclusive edition. And yes, all these are exclusive to the Gaming Heads store.
Don't forget to check out our review of Just cause 3.