We were promised a domestic safari; a chance to see their latest products in their 'natural habitat' and Amazon certainly delivered (lol). Their 2018/19 UK&I line-up sees new products in (pretty much) all categories and thanks to some creative PR and invading somebody's actual house, EliteGamer.com has a fair idea of how the less paranoid amongst you will use Alexa in her various cases.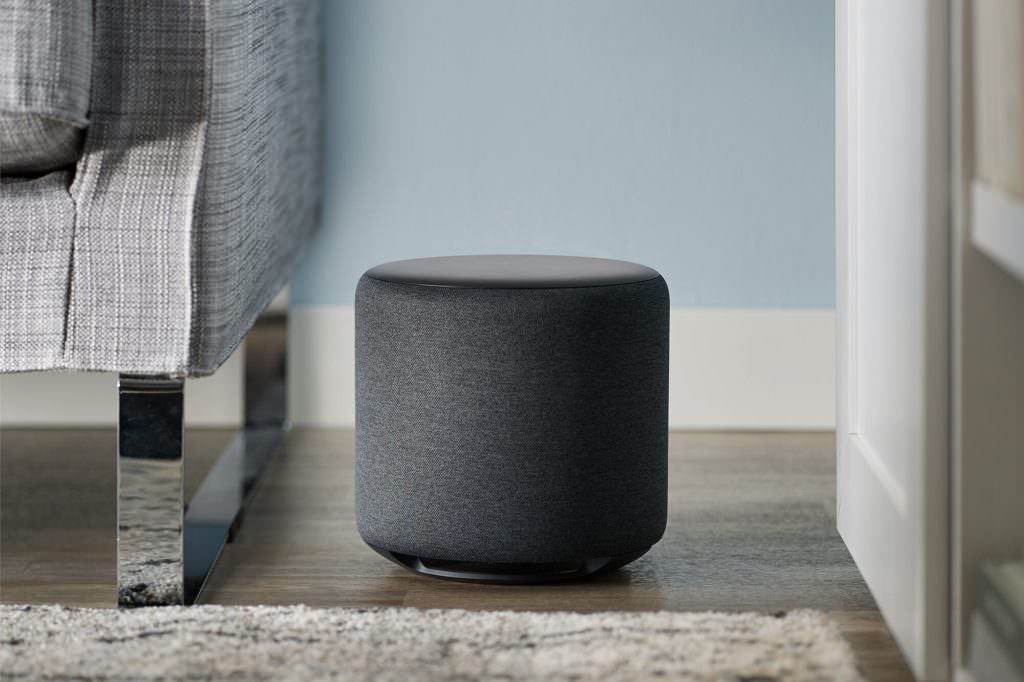 All About that Bass – Echo Sub (New Line)
As a bass-dabbler and house-music enthusiast, I pine for the low-end. Amazon Echo Sub is a vital addition to the line-up for someone like myself – using one or two other Echoes as mid-high channel(s) and an Echo Sub gives a simple 1.1 or 2.1 set-up.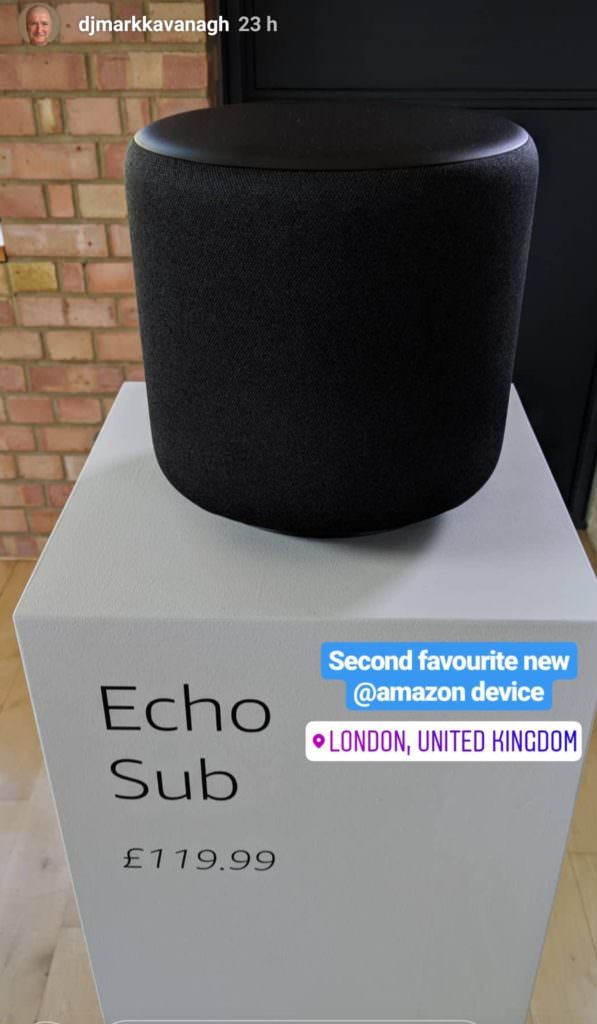 Sub is Amazon's first Echo sub-woofer and it doesn't do a bad job. Considering the price point of around €129.99/£119.99 and its diminutive 'barrel' form – it has enough power and range to engulf a medium-sized living room full of media-types and 'influencers'. Which is absolutely more than enough.
All Echoes benefit from messing with the equaliser – even with the Sub, Alexae (plural) tend to run mid-heavy and sometimes too hot. Distortion could be heard at higher volumes on the default EQ with 'busier' tracks. 'Pharaohs' by SBTRKT and 'The Edge' by David McCallum are my go-to songs to test any system and with some tinkering, a clean soundscape can be moulded.
This tech writer feels that recent advancements in driver and acoustic technology mean that there could be wireless speaker set-ups out there with similar or superior sound quality for the same price as a Sub and two Echo Pluses. But they don't have voice control – nor can they be worked into a multi-room set-up. "Alexa, shower-playlist in the bathroom".
More Screen-Time – Echo Show (New Version)
Echo Show was semi-retired superstar DJ Mark Kavanagh's favourite of the lot. The recovering bass-addict chose this over the Sub so the quality of the device is hardly up for debate. I am with the OG Marky-Mark on this one and feel that the potential of a screened-Alexa experience is almost unlocked with the improved Show. Classics like calendars, to-dos, calls are all enhanced by a screen and this is the pinnacle of screened Echoes. Boasting a 10-inch 720p screen, built-in Zigbee for easy smarthome hubbin' and a surprisingly rich sound, Echo Show builds on the added-utility of Echo Show (2017) and recent Amazon Echo Spot's screen.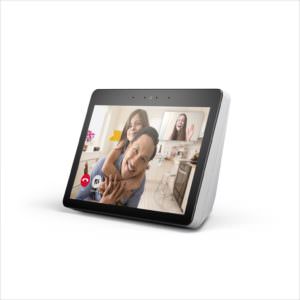 Speaking of which, this tech writer had a few issues with Amazon Echo Spot; for one, the rounded screen made a mean alarm clock but reduced the readable/watchable area. For recipes or quick tutorial videos, Echo Spot could do the job but Echo Show adds better-than-adequate music playback, better game functionality and a comfortable viewing experience if you fancy watching a video or video calling at your desk.
The sound quality of the more direct cousin, 1st-gen Echo Show wasn't much better. The 'dead space' at the front was also visually unappealing and forced users to be conscious of device placement.
The improved display is certainly not to the same standard as the OLED on your €799 smartphone but at around €239/£219.99 the Echo Show is more than acceptable.
Dot Comms Bubble – Echo Dot (New Version)
I reviewed Amazon Echo Dot for my other job and was impressed by its price, voice recognition and burgeoning skill set.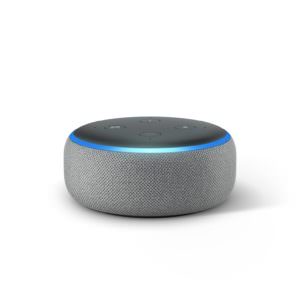 Dot gets two boosts but stay available at the same basement outlay of around €58/£49.99.
The device looks a lot softer with a fabric outer-ring and gently swollen edges giving it a 'friendlier' look. Echo Dot looked cold and robotic but its 2018 version looks more like a 'quality of life' device rather than a harbinger of Skynet.
The other, more important upgrade is in the sound department – discernible bass and far less distortion are very welcome. The new Echo Dot won't match the larger Echoes as a standalone speaker but hooking two up with an Echo Sub is a cost-effective 2.1 arrangement around which a person can build their smarthome.
*Silent Amazon Conversion – Echo Input 
The first speakerless Echo from Alexa, Input is a relatively small device that unsurprisingly allows inputs – or to be more helpful, converts any existing speaker into an Alexa-enabled system. Powered via micro-USB and equipped with WiFi, Bluetooth and a 3.5mm for ease of connectivity. Input carries four far-field microphones and the voice recognition performance is good as any of the larger devices – the only limit to the sound is your choice of 3.5mm or BT and how good your choice of speaker is.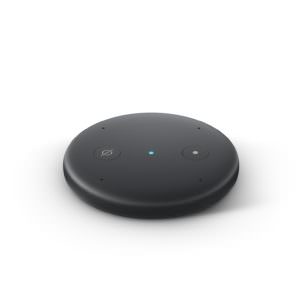 Amazon Echo Input comes in as the cheapest way to get into first-party hardware market at around €39.99/£34.99.
Kettle Kompanion – Smart Plug
Amazon Smart Plug is easily the most obviously named of all the range – the monosyllabic confusion-fest that is the rest of the devices is nicely avoided here. It's a pass-through plug and a 2.4GHz WiFi connection – it works with the Alexa App or with your voice and doesn't require Smart Hub.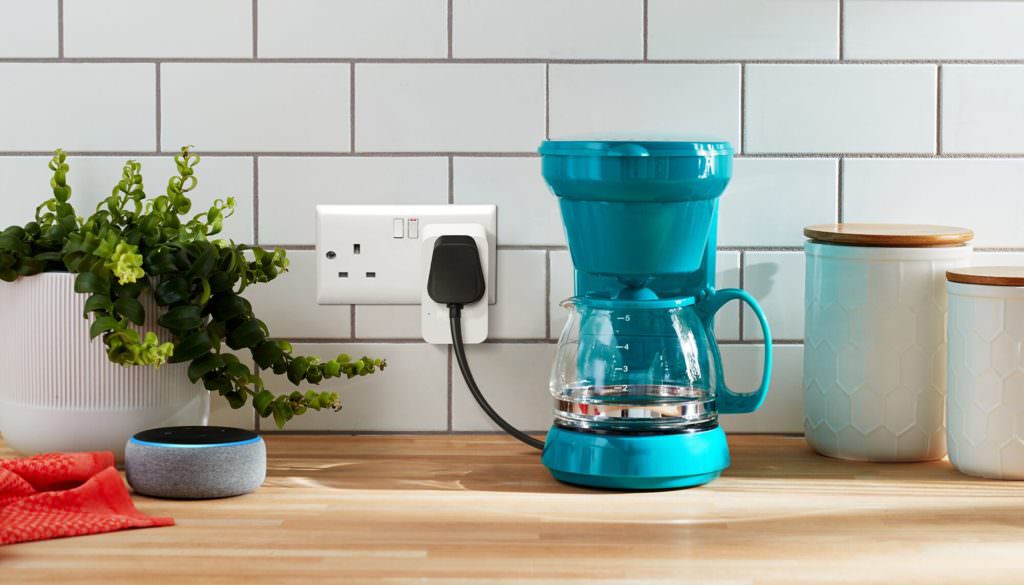 The device is obviously available for whichever standard of electrical output serves your region but around these parts the British Safety Plug version will set you back around €26.99/£24.99.