When this writer held and beheld the new Xperia 'Digit' range at MWC19, he didn't quite know how its form factor would work in everyday life. Now that EliteGamer.com has a review unit of Sony's first 21:9 display, Xperia 10, we can say that the aspect ratio comes with little-to-no disadvantage.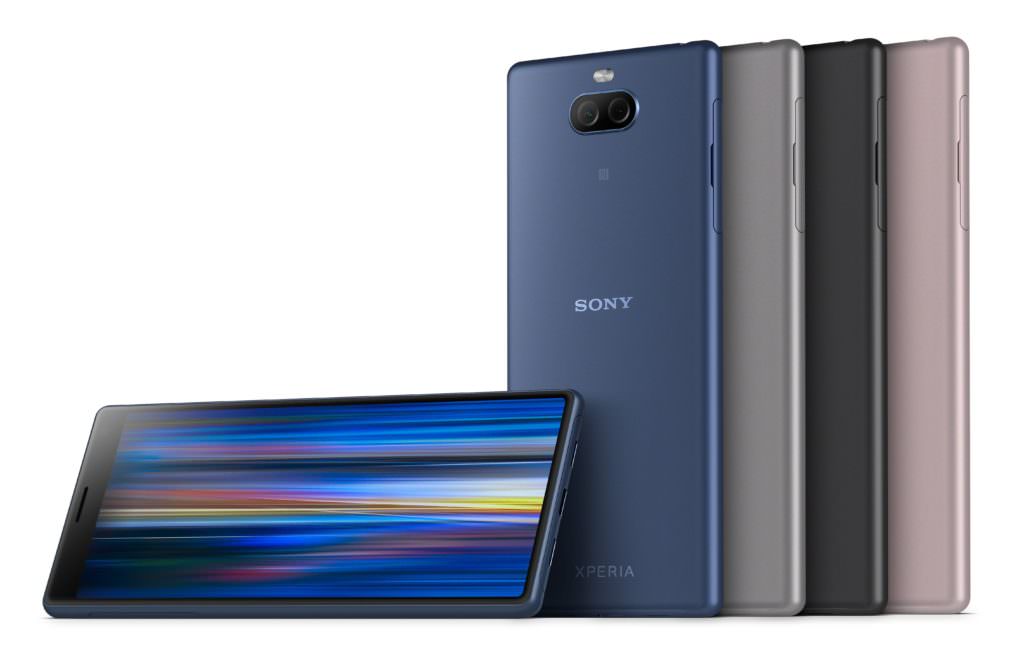 A Balancing Act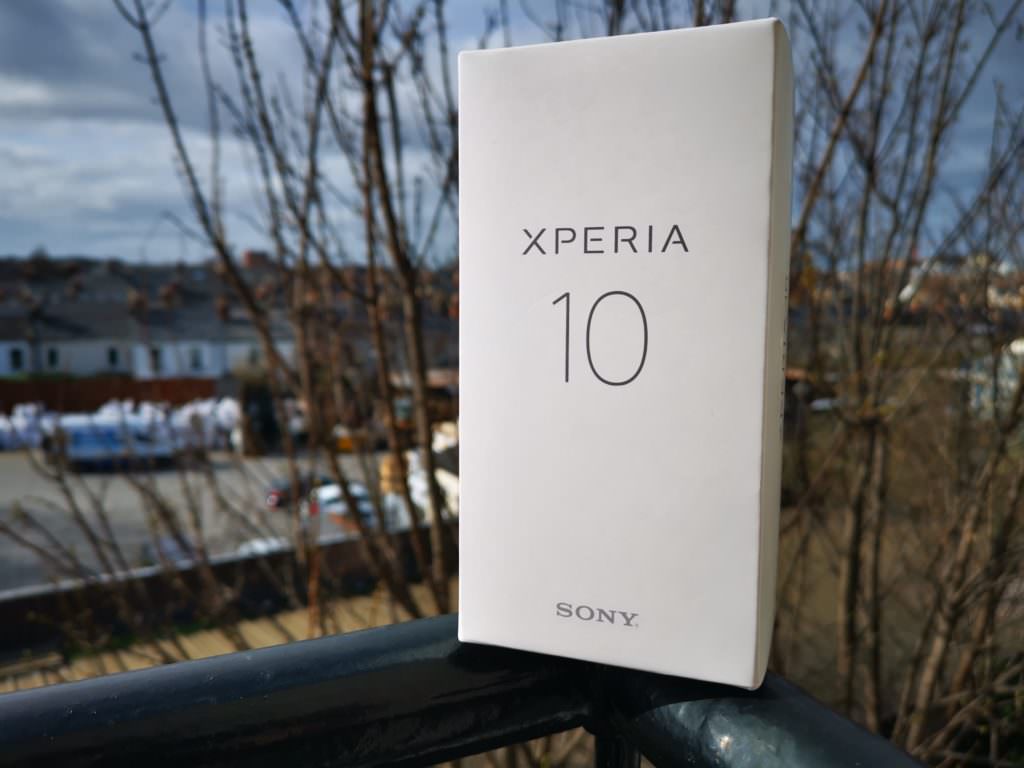 There is much to be said for the handfeel and balance of contemporary smartphones. There was a time when most handsets were badly weighted and not optimised for single-handed use but we take it for granted now that a massive phone won't feel THAT big.

For a SCREEN OF ITS SIZE, IT OFFERS AN IMPRESSIVELY IMMERSIVE PLATFORM FOR COMPATIBLE CONTENT
When side-by-side with premium plus devices like Huawei Mate 20 Pro and phablets like Samsung Galaxy Note 9, it's easier to see how the length (155mm, 6.1″) has become 'normal' for a section of the market.
But Xperia 10 isn't aimed at phablet owners or those used to plus-sized devices but rather the middle of the market. With Sony's 21:9 handsets, weighting was obviously a focus during R&D. Making sure that Xperia 10 felt similar in size and balance to its competitors while adding functionality was clearly a design goal.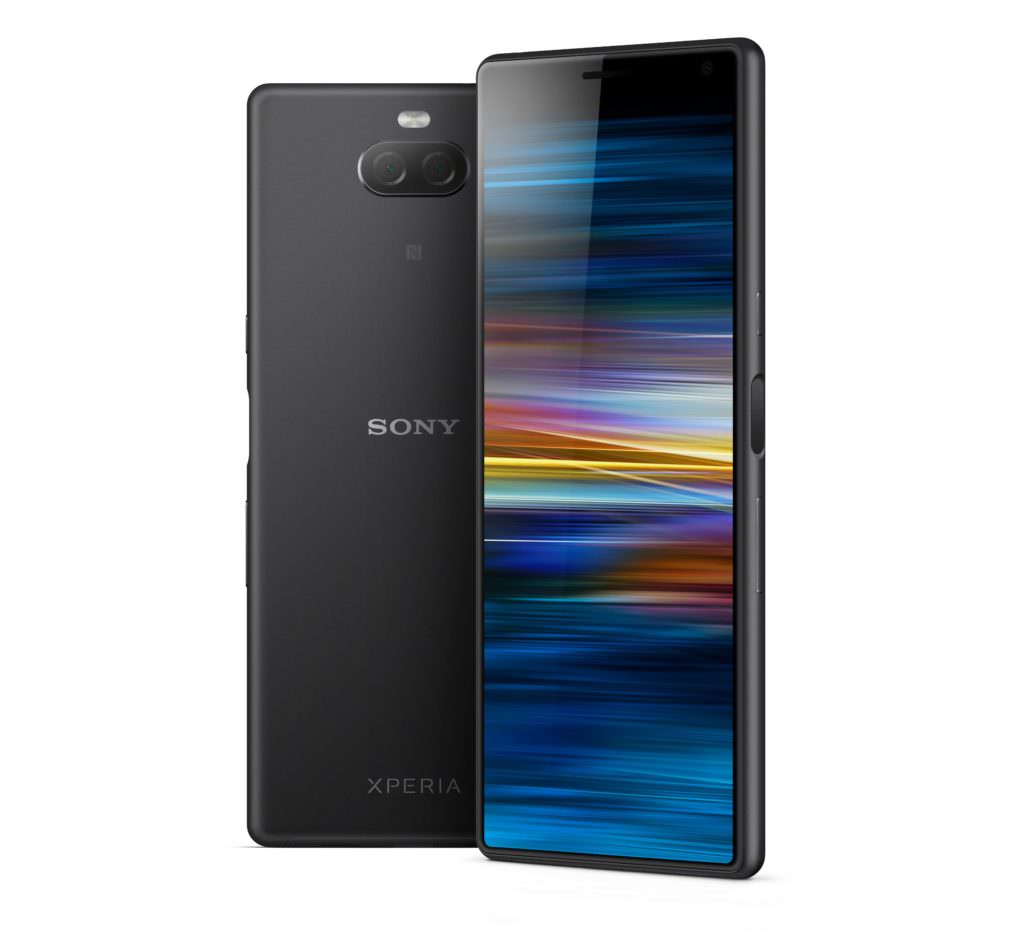 Super-Wide Life
I swapped out my SIM, filled the device with Offline Netflix and am living with it for a couple of days. For someone used to a large device, I only really notice the smaller overall real-estate; which manifests itself as one less column of apps on the home-screen.

Xperia 10 does demand headphones though – there is no chassis stereo setup
For someone who regularly reviews devices of all shapes and sizes (both for EliteGamer.com and for my other job), the form factor is easy to get used to. There is no notch; just a traditional forehead bezel with the smallest chinstrap that human hands will allow.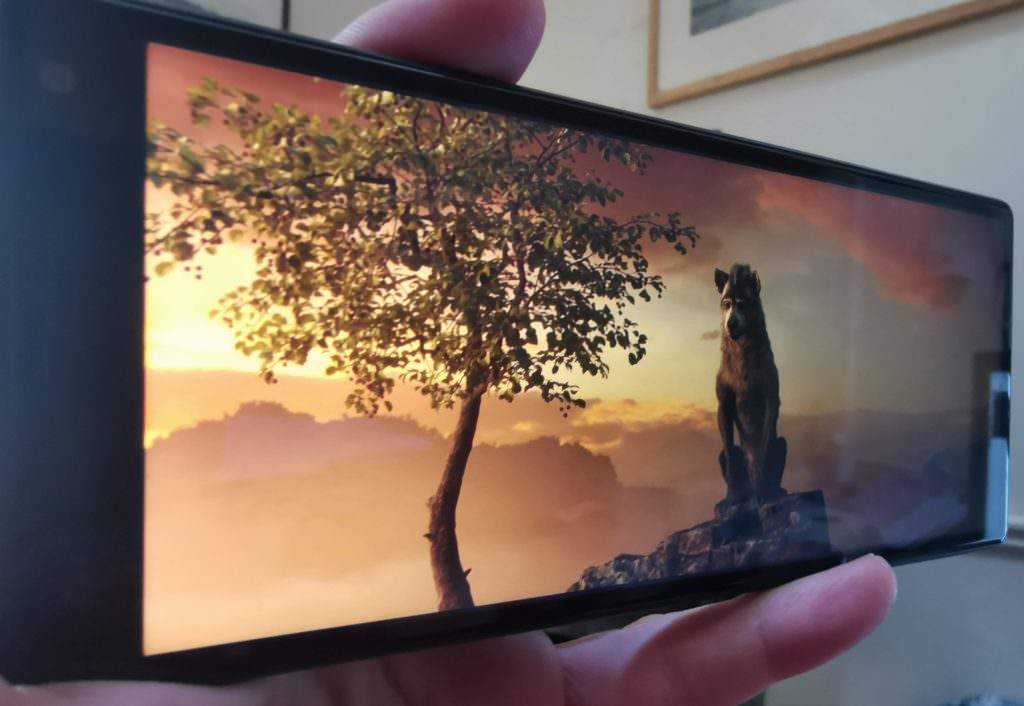 Sony Mobile include a one-handed mode to pull the screen down and to either side. In practice, my small hands could cover the screen enough to not really need it but some will use it regularly.
Most films I tried were presented in the super-wide aspect ratio. For a screen of its size (6″), it offers an impressively immersive platform for compatible content.
Xperia 10 does demand headphones though – there is no chassis stereo setup. This is a little disappointing as the visual quality of media playback is superb for the "super mid-range" device's IPS panel.
A Step Back Aesthetically But Functionality is King
While introducing a new body shape, Sony decided to dial back on the aesthetic finery. The device is flatter and has less of the smooth, 'pebble-esque' feel of the later Xperia XA and XZ ranges. Indeed, the new Xperia 'Digit/s' range is entirely plainer and focused more on gripability.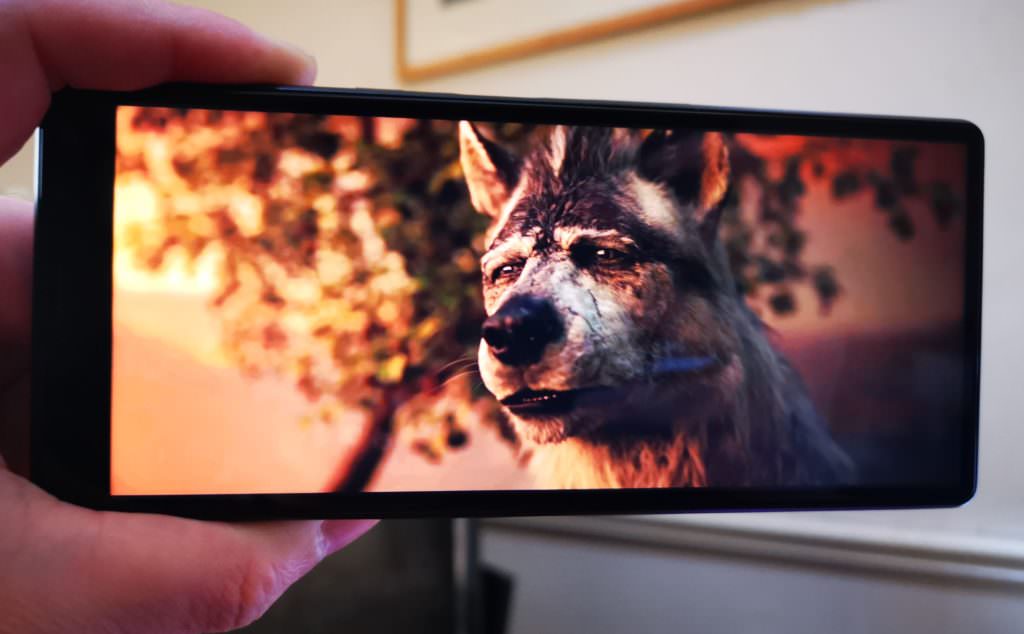 The provision of a headphone jack and MicroSD card on Xperia 10 are very welcome. Despite introducing something new with the aspect ratio and Xperia 10's minimal bezeling, Sony still had room to give us classic I/O options. Long live 3.5mm.
Specifications:
Chipset: Snapdragon 630 chipset, octa-core processor (8×2.2 GHz Cortex-A53), Adreno 508 GPU.
Display: 6.0″ IPS; 21:9 FullHD+, 1080×2520
Rear Cameras: Primary: 13MP (1/3″); 5MP (1/4″) depth sensor,
Hybrid AF, 5x digital zoom (photo and video), SteadyShot
Front Camera: 8MP (1/4″)
Video capture: [email protected] (up to 21:9)
Memory: 3GB RAM, 64GB storage, MicroSD slot (up to 512GB)
OS: Android 9.0 Pie
Battery: 2,870mAh Li-Ion
Connectivity: Dual-SIM/ Single-SIM options available (market dependant); Cat.12 LTE; USB 2.0 Type-C; Wi-Fi a/b/g/n/ac; GPS + GLONASS; Bluetooth 5.0; NFC; 3.5mm audio jack
Dimensions: 155 x 68 x 8.4 mm
Colours: Navy, Black, Silver, Pink
Sony Xperia 10 is available now at around €419 sim-free.