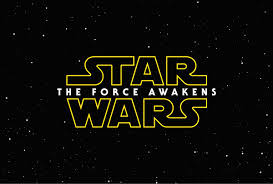 [su_custom_gallery source="media: 4245,4244,4243,4242,4241″ link="image" width="150″ height="150″ title="never"]
(Click on the icons above to enlarge the image.)
The character posters for Star Wars: The Force Awakens have arrived! The five posters, depict Han Solo, Leia Organa, Rey, Finn, and Kylo Ren wielding their weapon of choice.
Each poster is designed in the same fashion consisting of a close-up of the character's face with their right eye obscured by something. In the case of Han Solo (Harrison Ford), it's his trusty blaster. For Rey (Daisy Ridley), it's her staff. Both Kylo Ren (Adam Driver) and Finn (John Boyega) hold a lightsaber. Leia (Carrie Fisher) is slightly different, her weapon is not a physical one. Her face obscured by the lighting of the room, depicting the power of her leadership as a strong enough weapon in its own right.
Hopefully this is just the first lot of character posters to be unveiled as there are a umber of characters missing. Poe Dameron (Oscar Isaac), Captain Phasma (Gwendoline Christie) and General Hux (Domhnall Gleeson) have yet to make an appearance.
Star Wars: The Force Awakens will be in theatres from December 18th with midnight screenings taking place across the country.