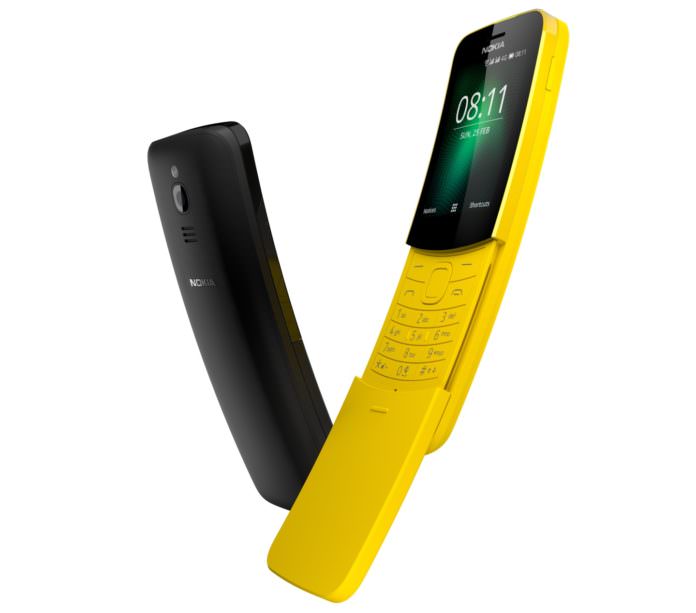 Irish tech journalists were invited to Urchin yesterday for a look at Nokia's upcoming handsets. The headliner was, naturally, the Nokia 8110 – a bold feature-phone based on the iconic 1998 design. The 8110 is available currently in other regions but launches in the UK and Ireland next week, May 1st on all networks.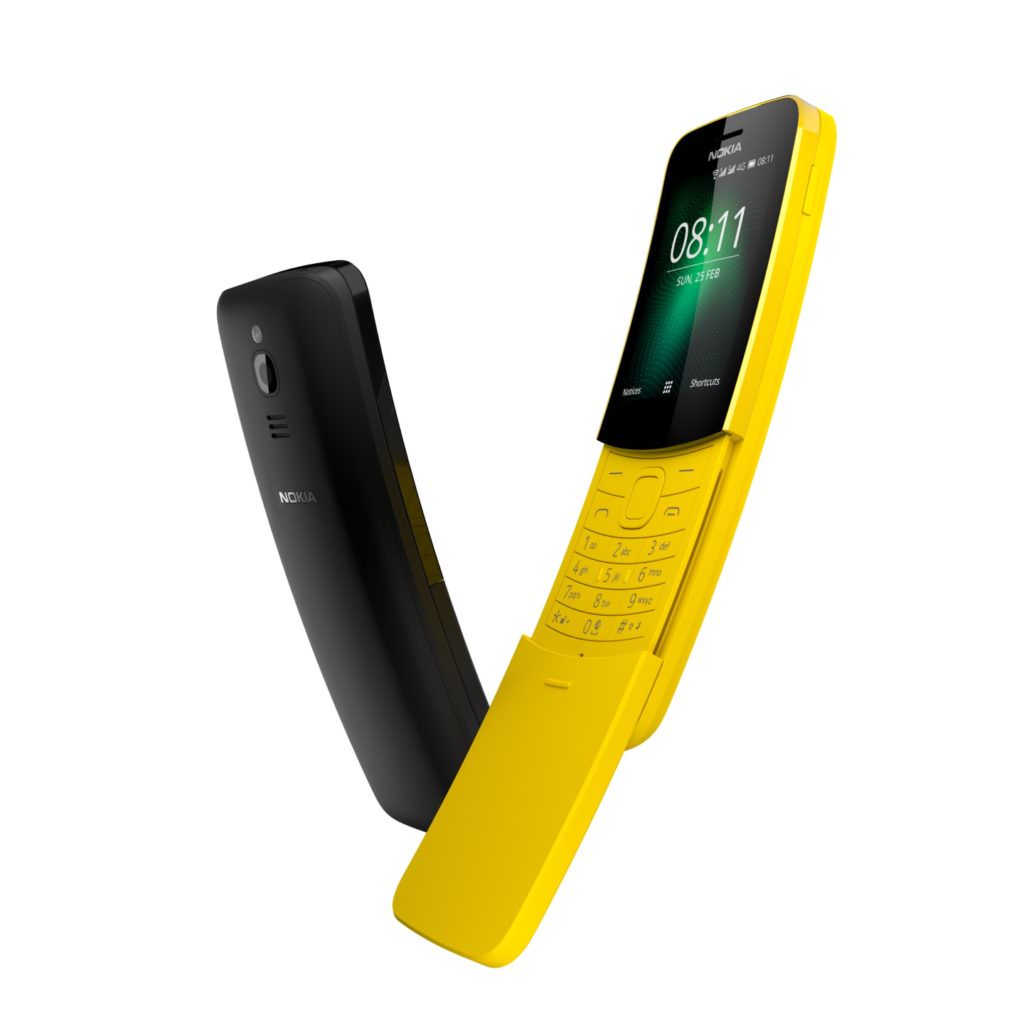 The handset is solid, the same hard-wearing feel of 3310 meme fame. The buttons and slider all operate with a firm click. The hardware is somewhat overpowered for its software with 512MB RAM and a dual-core CPU on-board the phone is snappy to navigate and operate. 4G support delivers exceptional YouTube and browser speeds. The screen is a little grainy but still wholly adequate; it's bright, fairly colourful and helps the hands days or weeks depending on the user's habits.
The yellow model is not as obnoxious as promotional materials suggest. The rear has a  slightly matted texture that keeps it from being too loud and letting you keep a firm grip on the device. The curvature is real – this bad-boy really bends. With the sliding cover open, it's like a sixth of a circle. 60 degrees of retro goodness.
The £69/€79 price tag is slightly higher than the 3310 remakes of recent years. EliteGamer.com will be seeing if the extra asking price is fair in the coming weeks.
The Bait 'n' Switch
Not many would spurn the chance to see the fabled 'Matrix' phone's return so wily Nokia took the chance to debút a pair of Android handsets and give us a quick hands-on. HMD's demo staff showed us the Nokia 6.1 (2018) and 7 plus. The pair have a copper band around the edge with copper bevelled details accentuating certain components. The design cues are gorgeous without being gaudy. We had a look at the black models of both smartphones and they stand out amongst the usual milquetoast looks of devices in their respective ranges. The design gives Nokia a visual identity that many of its competitors lack.
Flagship Nokia 7 plus is a sub-premium that aims for an all-round high-end experience at €399/£349. Going on a hands-on and review first impressions, it's a lot of phone for the price even with stiff competition in the sub-premium bracket.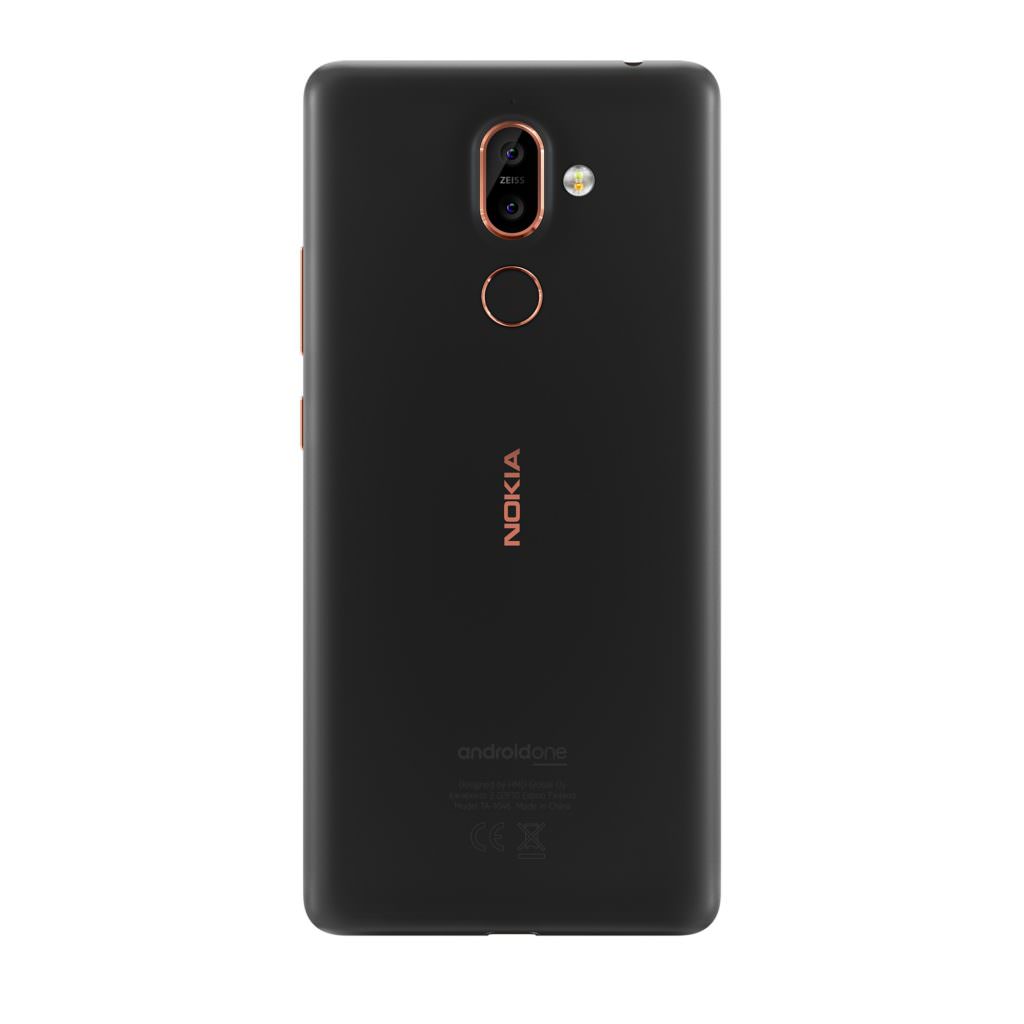 4GB of RAM and a Snapdragon 660 is a highly capable set-up that will beat most handsets under €500 bar the god-bothering power of the more expensive Honor View 10. PR were keen to point to a 3,800mAh battery that should do this tech pretender for 36-40 hours, i.e. charging every second night. So far, I haven't charged the handset since taking it from the box at 80%, that was exactly 24 hours ago and I have 36% battery left. After setting the handset up, retrieving all my Google Play music over WiFi and doing my usual workload; that is very impressive.
We were also informed of Nokia's choice of dual-lens arrangement. Forging their own system with an optical zoom on one lens and asymmetric pixel size and focal ratios, the set-up can deliver live bokeh effects and claims better detail.
Nokia 7 plus launches on all networks on May 1st 2018.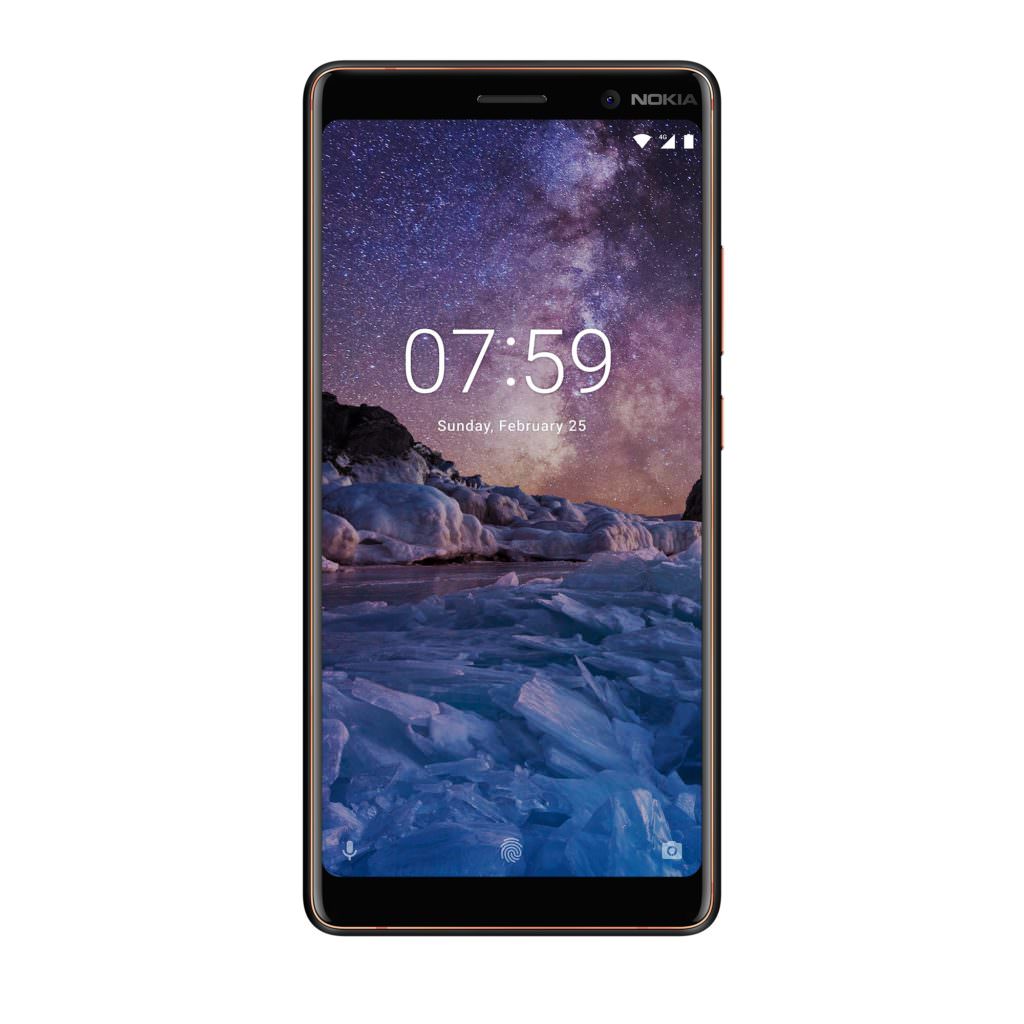 Mid-Range Matters
Their mid-range offering, the 2018 Nokia 6.1 follows a similar design path with aluminium and copper mixed with a ceramic-like material that feels great in the hand.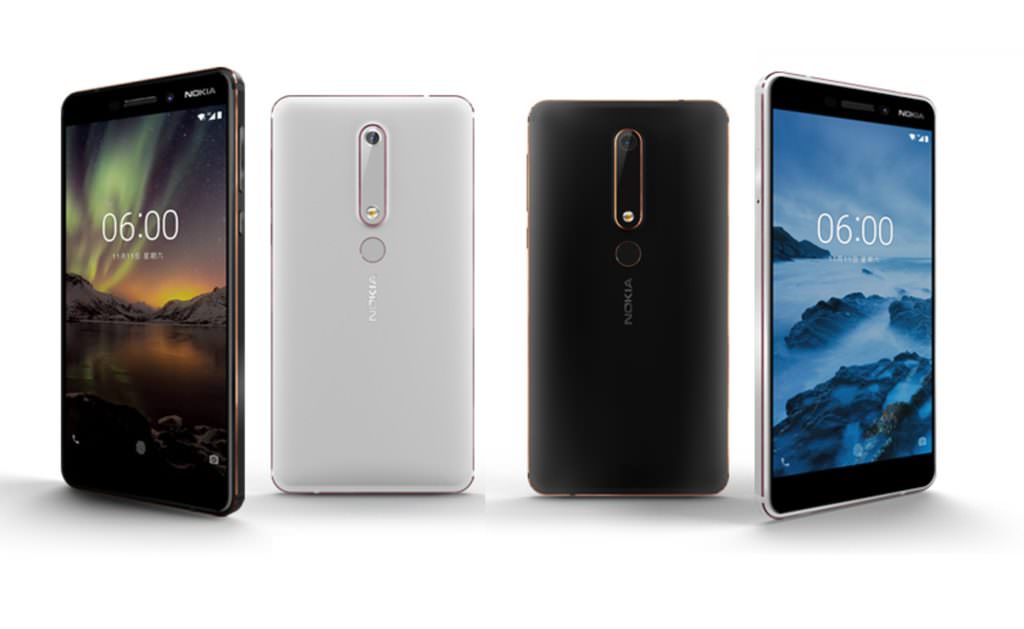 32GB of on-board storage is bettered by a few competitors and 3GB of RAM is par of the course in this price-range. However, HDR photo and video support, 4K video and a 3,000mAh battery are keen selling points to help elevate the handset above its peers.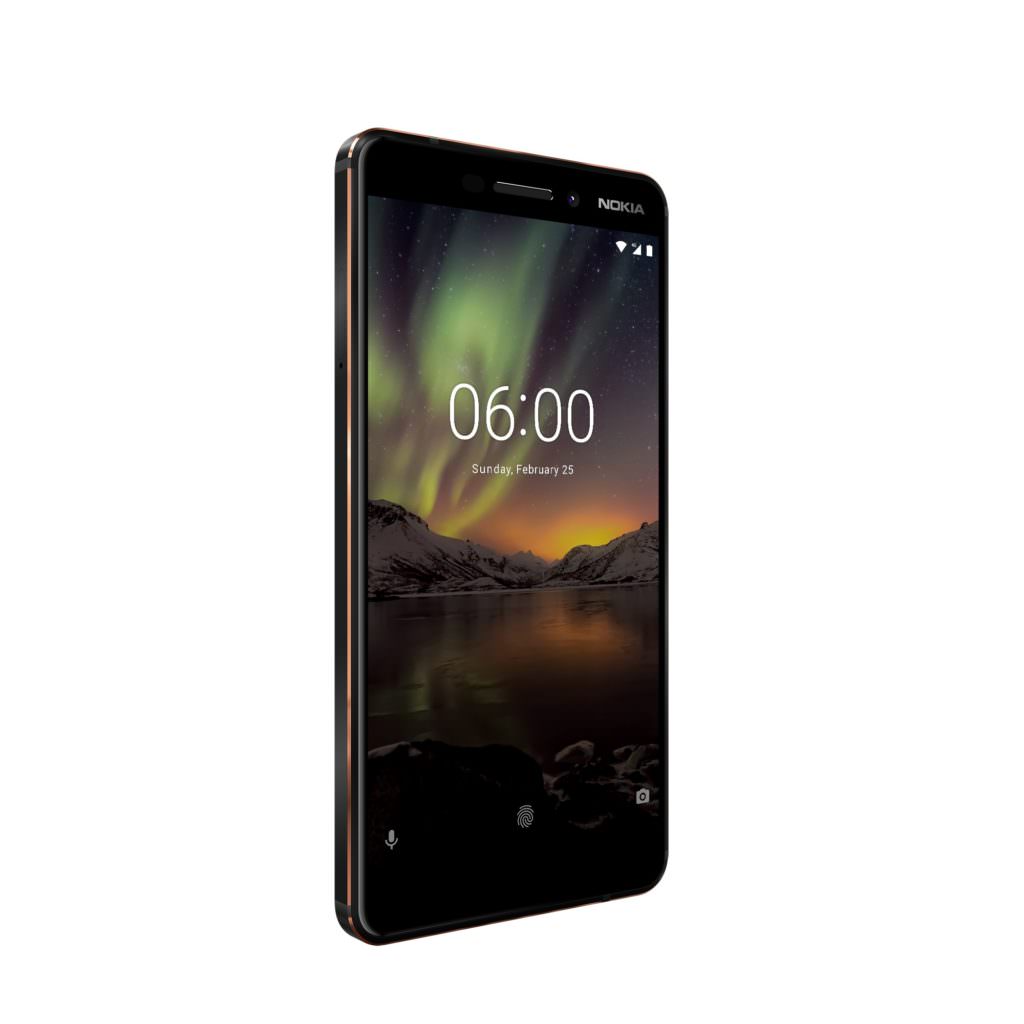 Nokia 6.1 (2018) launches in the Ireland, May 3rd exclusive to Three at €249 prepay (contract, from free).