During the State of Play yesterday, a new trailer for the remake of Resident Evil 4 was shown. It was also announced that a...
A new story trailer for Monster Hunter Stories 2: Wings of Ruin was shown during the Summer Game Fest Kick Off Live event. In the...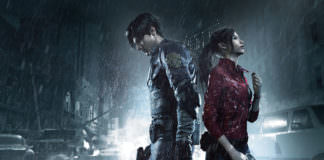 On 11 January, a demo of the remake of Resident Evil 2 will be released. This demo allows players to play for thirty minutes...
If you have saudade for the early-2000s, this may be the cure. And not in a good way.
MHW might sound repetitive but the dynamic and well-designed challenges make this a hugely entertaining title. The Monster Hunter series deserves to attract many more fans in the west with this entry.
Okami HD is the same bold and courageous affair that had critics engaging in a syllabic arms race to fawn over. But be aware that the camera grates and while the combat and brush system is novel, it is limited and repetitive. 
With the 30th anniversary of Capcoms Street Fighter series just passed, Capcom has gone out of their way to bring us a smorgasbord of Street Fighter goodness in the form of a 30th-anniversary edition.
Frank West is back doing what he does best; decimating zombies with a vast and eclectic arsenal of weapons while rocking a sundress and a Triceratops mask.
A very healthy percentage of gamers have decided to experience Resident Evil: Biohazard using PSVR new figures show. According to ResidentEvil.net, 9.48% of its players...
Capcom has announced that the digital version of Resident Evil 5 is to launch on Xbox One and PS4 on June 28th. The physical version...