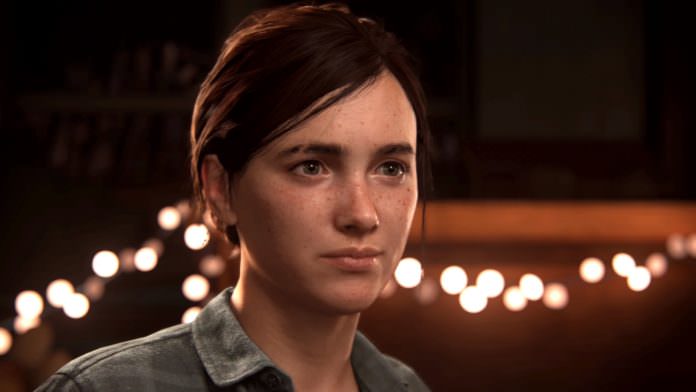 E3 2018 started last Saturday and that means a lot of new announcements. It was Sonys turn to take the stage last night and shared some major details about upcoming titles. Death Stranding, The Last of Us Part II and much more was shown during the show. Check out our full coverage and the many trailers that were shown during the press conference.
The Last of Us Part II
The Sony E3 Press Conference starts off with a comprehensive trailer for the long-awaited title, The Last of Us Part II. Naughty Dog plays with our emotions again by starting the trailer with a steamy kiss. From there, the tone becomes a lot darker. The most prominent change is that you now play as Ellie. While you did this briefly during the story and DLC of the first game, it's clear that Ellie really takes the lead in part two. Whether Joel will feature much in the game or be any way playable is still unknown.
In the gameplay trailer, we see stealth elements and quite a bit of combat. The fast menu that is controlled with the d-pad is back. The focus has also shifted away from the infected. Although some clicker sounds could be heard here and there, the creatures did not actually show themselves. This means that most if not all encounters will be with human enemies. There is currently no release date but what has been shared so far is enough to keep us occupied for the time being.
Days Gone
Next up is Days Gone, where you will take on the role of Deacon St John, a bounty hunter who is trying to survive in a world that has been overrun by 'Freakers', zombie-like creatures created by a worldwide epidemic.
Days Gone was originally announced during the E3 of 2016 but was recently postponed to 2019. Fortunately, Sony finally announced when we can explore the post-apocalyptic open world. Sony confirmed that the Days Gone release date which will be February 22nd, 2019.
Destiny 2: Forsaken
Destiny 2: Forsaken received a new teaser. We see Cayde-6 get shot by Prince Uldren showing that the world of Destiny 2 is facing two dark times. The DLC launches in September and, in addition to all new content, turns the entire game upside down. The new updates will bring some significant improvements and changes to everyone, even if you do not purchase the DLC.
Ghost or Tsushima
Sony also gave us a good look at the world of Ghost or Tsushima along with some gameplay footage. There was a good dose of gameplay presented. You play as a samurai and the trailer showed us how the fighting system works, katana and all. Temples, banzai trees and samurai relics were all present. The fighting isn't always the main element as the trailer makes it clear that stealth plays an important role. This allows you to take advantage of the terrain and surprise the enemy.
Control
Remedy is working on a new game called Control, formerly known as Project 7. An announcement trailer has been released. The game should be released in 2019 for PC, PlayStation 4 and Xbox One.
The trailer shows a female main character with telekinetic powers. Just like in Quantum Break, the player alternately uses forces and artillery. The protagonist is the new director of a mysterious agency that has been infiltrated by something extraterrestrial. It is her job to get power back into her own hands.
Resident Evil 2 Remake
One of the biggest surprises that came out of nowhere was the announcement of a Resident Evil 2 remake. The remake, which has been in development for a long time, was presented very well. Along with spectacular cutscene footage, there was also some pretty amazing gameplay shown as well. The game even comes with a specific release date, it will be released on the PlayStation 4 on January 25, 2019.
Trover Saves the Universe
Trover Saves the World is a PSVR game that is being developed by Justin Roiland, the creator of the widely popular cartoon Rick and Morty, and his studio Squanch Games. The game will also be playable without the use of PlayStation VR. The player takes control of a purple figure who jumps on mysterious plants and fights against colourful monsters. The game has a very platformer feel to it. There is currently no confirmed release date.
Kingdom Hearts 3
It seems like every Disney franchise will play some part in Kingdom Hearts 3. In the new trailer, we see how Sora dives into the world of Pirates of the Caribbean and ends up with Jack Sparrow. The game launches on January 29 on PlayStation 4 and Xbox One.
Death Stranding
Death Stranding is probably the most mysterious title that Sony is releasing. Very little is known about it and Kojima is very tight-lipped about any details. During the press conference, the first gameplay of Death Stranding was shown, however, what the game about still remains extremely vague.
The teaser we saw showed a well-developed world with great animations. It was also made clear that stealth is important. Subsequently, a number of new characters were also announced. Little is known about the individual characters themselves, but the actors are well known. Léa Seydoux and Lindsay Wagner will be joining Norman Reedus and Mads Mikkelsen.
Nioh 2
Sony has announced that Nioh 2 is currently in development. In the teaser, you can see a samurai fighting with a large monster until he gets two claws through his skull. The samurai pulls the claws out of his head and transforms himself into a larger monster.
The game is developed by Team Ninja, who has worked on the first Nioh game but is best known for the Dead or Alive series. No release date has yet been announced but its safe to say that it will be available on both the PlayStation 4 and at a later date PC.
Spiderman
We also got to see a new gameplay trailer for Marvel's Spider-Man. The new title from Insomniac Games is coming out in September so it was high time that we got to see a little something more. The trailer shows a bunch of villains breaking out of the prison where they were being held. Some are new to the series but others will be bigger names.
Déraciné
FromSoftware and Sony Japan Studio are working on Déraciné, a PSVR exclusive that has yet to be released this year.
The description of Déraciné is as follows:
"As a spirit evoked by a young girl in a remote boarding school, players have to prove their existence and create a unique bond with students through ingenious interactions." While the mystery unfolds, the mind must manipulate the forces of life and time around the fate of the to change students."
This is it for Sonys announcements at E3 this year. Let us know in the comments what your favourite moment was. Most of the press conferences are now over with Nintendo closing the event with their press conference later today.