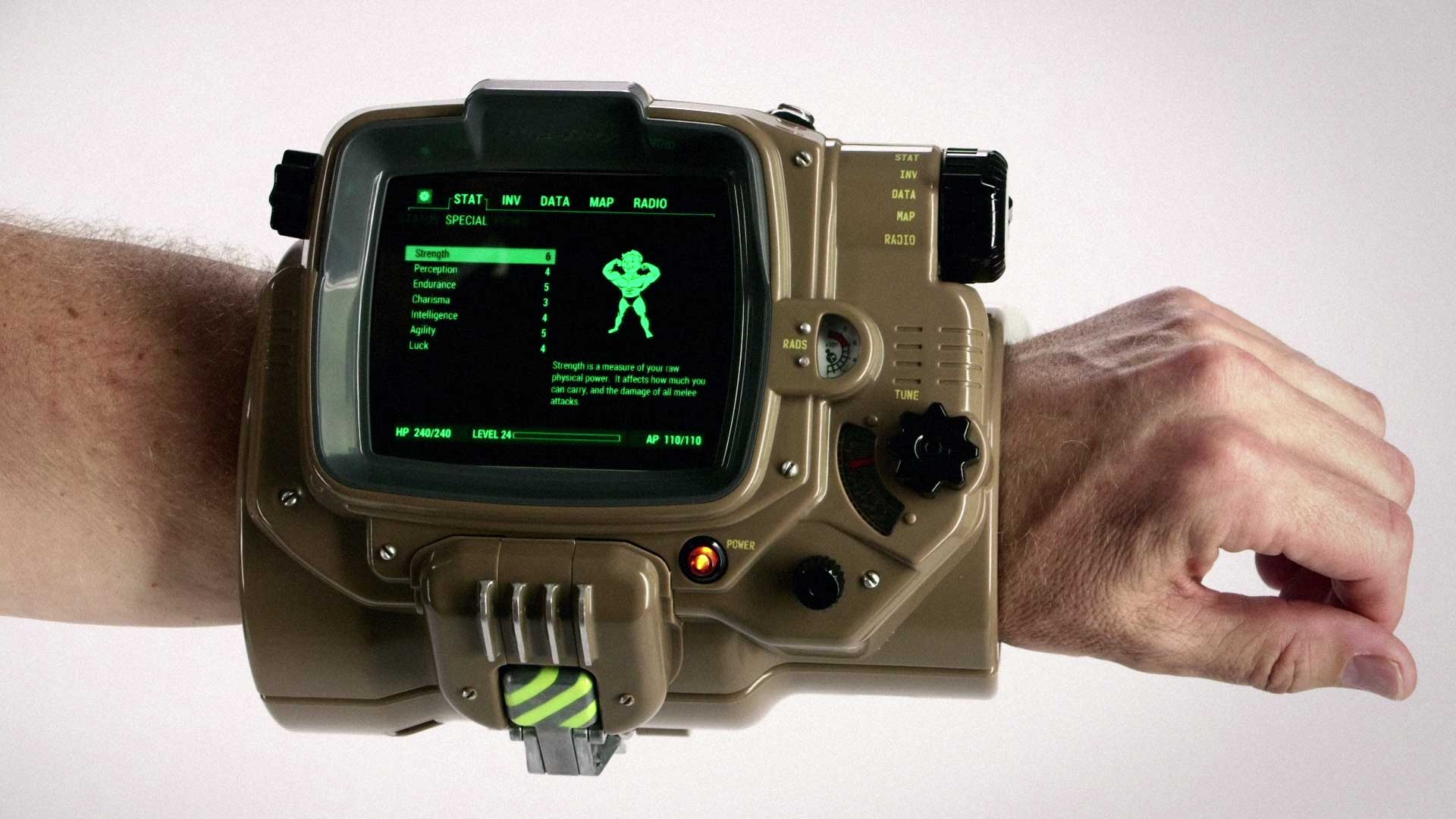 I have bad news for some of you. The Pip-boy isn't going to fit all models of phones. The likes of the iPhone 6 plus and the Samsung Galaxy Note are, I'm afraid, too big to fit the Pip-Boy.
When the Pip Boy edition of Fallout 4 was announced by Bethesda at this year's E3, fans were ecstatic. The special edition, shown above, sold out like wildfire on pre-order. The replica Pip Boy allows the player to run a Fallout companion app as they play.
However, some saddening news for some appeared on the Bethesda blog. "The Pip-Boy included will have foam inserts that fit iPhone 6, iPhone 5/5s, iPhone 4/4S, Samsung Galaxy 5, and Samsung Galaxy 4. In addition, using the customizable foam insert you should be able to fit most other popular smartphone devices," Bethesda wrote, "As we wanted to stay faithful to the dimensions of the in-game model, any smartphones larger than the models listed will not fit inside the wearable device."
However, all is not lost for you owners of oversized phones, the app will still run just fine on your device.
Fallout 4 launches on November 10 for the XBox One, PlayStation 4 and PC.