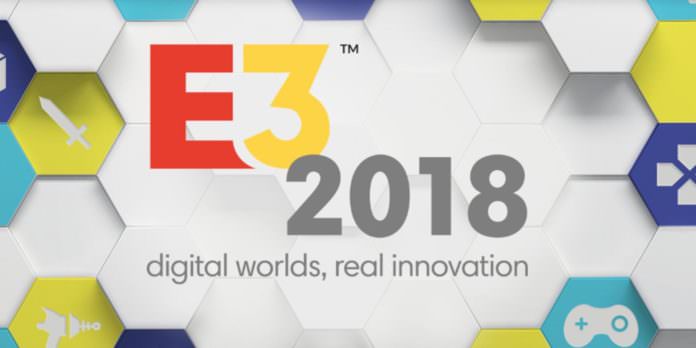 Nothing will get my E3 juices flowing like Sony @ E3 2018. Over the last 3-4 years, PlayStation fans have been spoiled with exclusive after exclusive making our PS4 purchase a better investment by the day. If you're reading this and don't have a PS4, what are you doing??
So what can we expect from Sony this year? Well, they've taken the unusual step of saying that there will be a big focus on the 4 BIG exclusives as well as third-party announcements.
Let's start with stuff that we don't know, shall we?
Red Dead Redemption 2
If Red Dead Redemption 2 is to make an appearance at E3, then Sony's stage is the most likely location. We probably won't see gameplay because that's not how Rockstar operates. They're almost too big for E3. However, I wouldn't be shocked to see RDR2 and Sony announce a partnership where PS4 owners will get some exclusive bonuses.
PSVR?
It's pretty obvious that PSVR hasn't been the massive success that Sony would've been hoping for. Just over 2 million units have been sold which isn't great when you consider there's north of 70 million PS4 units sold. Could PSVR go the way of the VITA and be killed off by Sony? One of the big games that could help with sales is Blood and Truth. Developed by London Studio and published by Sony Interactive Entertainment, you play an eastend (cockney) gangster and after seeing footage of it a couple years ago, it's definitely my most anticipated game for the platform. Will VR gaming go the way of 3D TV's and die out in a year or two?
And now for what Sony confirmed will be at their show.
Last of Us Part II
The Last of Us Part II is probably the most anticipated sequel to any game in recent memory. But with that anticipation comes a hell of a lot of pressure to not undo the feeling people have for the first game. Naughty Dog has kept its cards very close to its chest in regards to the story. But my guess is the cutscene we saw where we were introduced to 3 new protagonists likely took place before the first game. And the woman who nearly had her intestines put on public display is Ellie's mother. At least that's my theory. It's highly likely that there will be a live demo on the stage and if not a release date then a release window of Summer 2019. We also know Ellie will be the main protagonist, so the chances of Joel staying alive are slim in my book. Perhaps the story will focus on Ellie's revenge after the fireflies kill Joel? It uses Naughty Dog's updated engine and judging by this teaser trailer shown at PGW, it will be visually, a step ahead of even Uncharted 4.
Ghost of Tsushima
Sucker Punch has finally revealed the game they've been working on for what seems like an eternity. And what a game it looks like. Set in feudal Japan, you play as a Samurai fighting against the Mongol invaders. It's confirmed to be an open-world game as well. Still no word on a release date, but given that this has been in the works for at least 3 years, I would be hopeful that they'll give a date at E3. The last game they released on PS4 was Infamous Last Light back in August 2014, so you'd hope development would be a fair bit on.
Death Stranding 
What is Death Stranding about? Anybody? That's what we need to get out of its E3 showing. Explain the premise to the fans so we can get fully on board with the game. Mads Mikkelsen and Norman Reedus, who don't forget was supposed to star in the ill-fated Silent Hills game. Now that Kojima doesn't have to worry about Konami sticking their nose in his business, one can only imagine what he's going to do with a free reign.
Spiderman
Honestly, I don't really want to see more of Spiderman. They've already shown so much both at last years E3 and over on the gameinformer website. With it releasing 3 months after E3, there isn't a need to show anymore. People are already sufficiently hyped for a Spiderman game developed by Insomniac. I'd be happy with just a little explanation of how the mechanics work. We all know the most important thing in a Spiderman game is web-slinging so showing us the mechanics behind that as well as webs attaching to buildings, will be enough for me.
After initial fears regarding the sluggish web-slinging, Insomniac, to everyone's relief, confirmed that as you advance through the game you can earn skill points to improve Spiderman's web-slinging.
What are you looking forward to seeing? Do you think that Sony coming out and confirming their show would focus these 4 exclusives is to dampen expectations or will they have a big surprise in store? Let us know in the comments below.