The new Kick-Off mode, FUT rivals and three-strand Journey are inviting ways to package FIFA's arcade brand of soccer. However, the engine itself is becoming a little long in the tooth - even with a looser brand of football and a useful tactical upgrade.
Whilst almost every other reviewer was happy to s**t out a review of the offline modes only in order to meet the embargo, I have actually played and reviewed the full game. Enjoy.
Pro Evolution Soccer 2019's demo is promising with with quite a few improvements on display. Passing and shooting are looser with more room for mistakes. Online play feels snappier and previous titles' persistent lag seems to have been solved. The AI seems a little tactically one-dimensional across the demo's 12 teams with few strategic patterns being seen.
Licensed games have a habit of being average, forgettable titles curtailed by the expense of their origins. World Cup and UEFA titles are no different with the majority sinking into the oblivion of the middle-ground.
2018 World Cup is free to download but that isn't much of an excuse for a fairly lazy add-on
The US, Rep. of Ireland, N. Ireland, Scotland and Wales didn't qualify. England will be beaten in disgrace by a minnow or beaten on penalties in the quarter-finals. That means 90% of EliteGamer.com readers will have plenty of time on their hands to digitally recreate the Soviet Soccer Sojourn to their liking.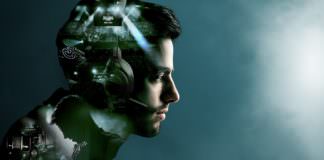 The final of Three Ireland's eStars is heading to the 3Arena on Sunday 13th of May where we will see the best eSports players...
The creators of Football Manager 2018 have really pushed the boat out this year in trying to win back fans they may have lost after last year's less-than-stellar sequel
https://www.youtube.com/watch?v=0ETKAYRzvjs PS4/Xbox One/PC Xbox One review copy provided by publisher Yearly updates are the reality of a lot of franchises nowadays. This particular quirk of gaming capitalism...
Arsenal Football Club and KONAMI have today announced that Konami Digital Entertainment has become an official partner of the football club. Arsenal featured as an officially...