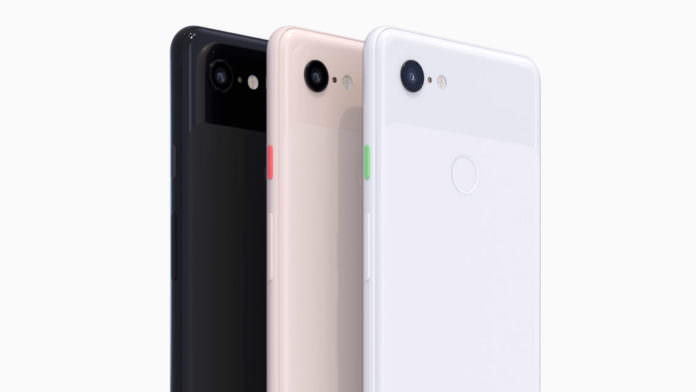 I've seen Pixels before. Beheld the design quality and balanced high-end performance. But I have never actually lived with one – and to live with Google Pixel 3 XL is to love it. Whether its the freshness of warm Android Pie, superb first-time photos or the lack of discernible weakness, Pixel 3 XL is another amazing Android to land in 2018.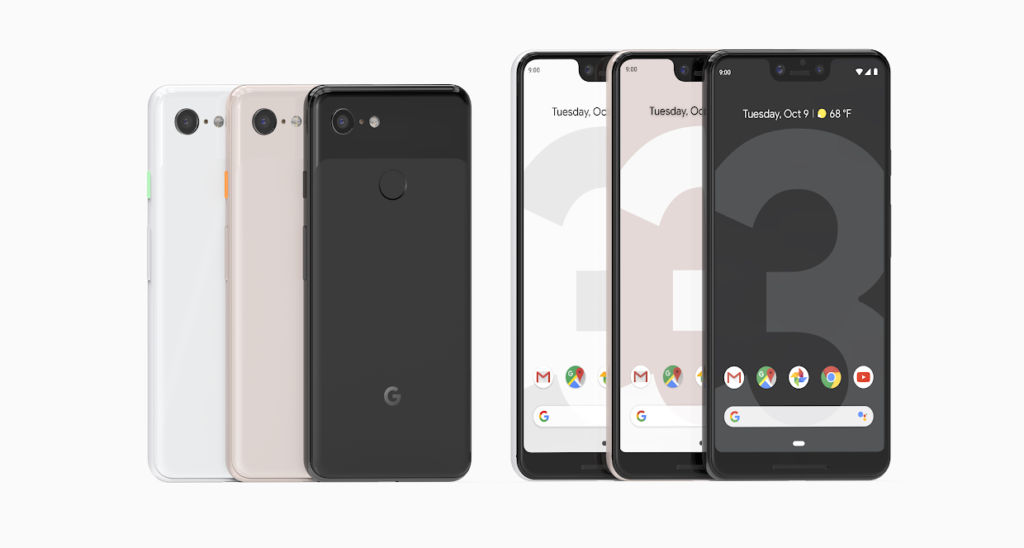 The handset sports some divisive design decisions but consumers and reviewers will have their own opinion on each one. A gigantic notch, a lack of expandable storage and lack of 3.5mm socket are factors to consider. Although none are real deal-breakers, even for an SD and 3.5mm warrior like myself.
A solitary grey Google 'G' resides near the bottom of the rear. Three-quarters up the right side, The on/off button is a dusty, pastel mint green and it stands out just enough against the black and white side profile. Simple but interesting.
In-Form
The design hasn't deviated much from the Pixel 2 series – it looks like an notched Pixel 2 XL save from some minor differences. They moved the SIM slot, changed the default colour of the on/off button. The two-tone rear remains and on our white review model, it looks cool from the side or rear but a little bland upfront when the screen is off. Interestingly, the device's dimensions and weight are almost the same as last year's Pixel 2 XL; 0.1 of a millimetre longer, nine grams heavier and a year apart surely makes them 'Irish twins'.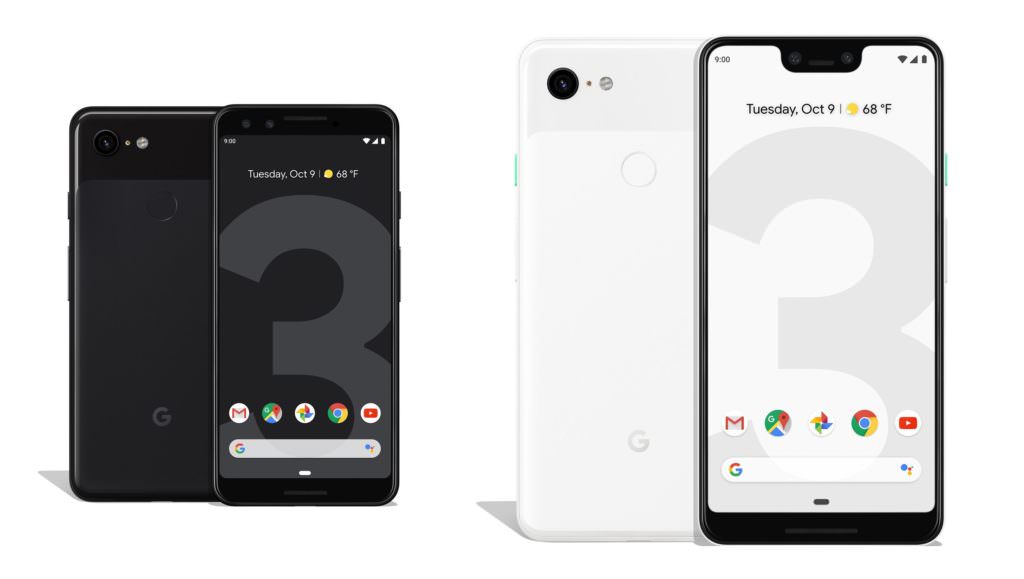 The rear casing has a matte texture running up till just below the lens, about 7/8 of the way up the device. This leaves a band of gloss across the camera, LED and sensors. A solitary grey Google 'G' resides in the centre near the bottom. Three-quarters up the rear, the on/off button is a dusty, pastel mint green and it stands out just enough against the black and white side profile. Simple but interesting.
give it a li'l squeeze and say 'how do you do?'
The matte section is functional too. It sticks ever-so-slightly to the palm, pads of the fingers, lap-sized mirrors or leather tanned from a vanquished foe etc. and this security can be harder to find nowadays. With many manufacturers wrapping their devices in slippery glass, Nokia 7 Plus and Google Pixel 3 XL deserve credit for their respective teams actually holding their phones during testing.
Slim but still hand-friendly, Google Pixel 3 XL doesn't feel like a 'big' phone even though a screen-size of 6.3″ is obviously large. But the extra real estate is a little wasted by the biggest notch this writer has ever seen. The same complaints stand – removes space for notification badges, visually unappealing etc.- but many premium phones now sport one. Xperia XZ3 being a notable and honourable exception. Hopefully we'll get used to them before they fall out of fashion.
Pie with Pixel is a whole lot swipier; a word I didn't just make up
A Slice of Pie
Android Pie 9.0.0 has some new useful features and a more streamlined interface but also a couple of needless changes. Slices is easily the best thing to come from Pie; full-screen previews of other open apps is something that media-types and boards-addicts will appreciate greatly.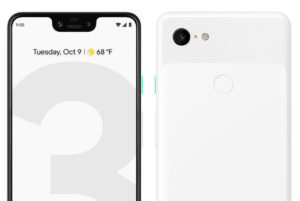 The familiar three button navigation has been replaced with a solitary button to swipe for back, forward, previous apps and app drawer. It's a whole lot swipier; a word I didn't just make up. The new layout is supposedly easier for one-handed operation of the phablet with fewer awkward thumb movements to move about the UI.
Pie'n'Mash
This tech and games nobody is not in love with the short/long swipe up for Slices and app drawer respectively. The action is natural but the handset never exactly lets me know where the line is.
After almost a week I still miss the mark occasionally, leaving me mashing Pie like a lump o' school.
The handset features side-bound functionality like HTC U11 and Sony Xperia XZ3 but it's only used to open Google Assistant or to mute the device. Just give Pixel a li'l squeeze and say 'how do you do?' or something that Assistant might be able to help you with.
Maybe Google will find better uses for Active Edge or rather, allow us to find some. As it stands the squeezable feature will massage a few people towards Google Assistant.
If You Had… Just One Shot
Google Pixel 3 XL excels with at point & click captures. Much like Huawei P20 Pro, 3 XL levies AI and frame composites to deliver what it thinks a user wants to see. Huawei use a spatial mix with three different frames captured on their three lenses.
To take P20 Pro on, Google Pixel 3 XL uses a temporal blend of shots to create an impressive snap, impressively often. The system uses up to eight captures captured sequentially with different settings. Object, lighting and contrast recognition as interpreted by the AI determine how each frame is setup. As demonstrated by bro-from-another-mo John Reilly of the-effect.net, walkabout photography is incredible.
The dual-pixel sensor can capture more detail or more light as the pixel-size changes, by using the two in quick succession and compositing, you get the best of both. A similar system was used on HTC U11 series.
The result is a striking artistic look to almost anything. Without messing with Bokeh, animated filters or posing with Iron-Man, Pixel 3 XL will be loved by Instagrammers and others who demand aesthetically pleasing shots quickly and regularly.
As wonderful as the point 'n' click capabilities are, Users who want more complex options might have a little trouble getting used to the dearth of settings to fiddle with
Rounding Off the Camera
From-the-pocket shots are what the vast majority of users will capture. Pixel 3 XL's filter suite are almost an afterthought when the simplest shots emerge in such an excellent state. But for those who take the plunge, like Marty Meany, using Iron-Man as a bodyguard and such will make you chuckle.
'Photobooth' is a neat auto-capture that detects smiles and other distinct facial poses leaving users hands-free and not beating a timer into position. 'Playground' is AR with Marvel, Last Jedi characters and other animated forms to play and pose with. It's a novelty that will wear off quickly for adults but children will enjoy 'dancing burger' and 'X-Wing' for a lot longer. This digital horseplay can be captured with 2.1MP stills or 1080p60 video of 30-seconds duration.
Users can create a 'Photo Sphere' easily though the effect is limited in its ability to stitch geometrically complex scenes. Desks or large objects that protrude towards the camera present a particular problem and usually lay the flatness of the 'sphere' illusion bare.
Users who want more complex options might have a little trouble getting used to the dearth of settings to fiddle with. Exposure/ISO is condensed into a slider along the top of the viewfinder should you want to wrestle control from the AI. Zoom up to 3.0x is excellent – the single-lens 3x optical zoom matches similar multi-lens 3x systems. The 5x digital zoom benefits from noise reduction and the eight-frame composite system – 'Super Rez' is an impressive feature.
These systems also create low-light or high contrast captures that match the best in the range. 'Night Shot' and 'Super Rez' may not be used all that often by the average consumer but they are interesting tools for pocket photographers to tinker with.
Adreno 630 GPU is not exactly new but it is a great choice
Comfortable Inside
Despite a seemingly minimal upgrade to specs, the improvements are worthy. 4GB of RAM is still our lot. But clock speeds of the faster processors in the octo-core CPU move from 2.35GHz to 2.5GHz while the slower ones lose a couple of steps. This presents a more efficient setup allegedly.*
I found that Pixel 3 XL is capable of anything you throw at it during a work day with a few hours of entertainment. The OS is smooth and the Pixel 3 XL ate up multiple apps with gratitude. The Adreno 630 GPU is not exactly new but it is a great choice. A630 finds itself in plenty of high-end gaming phones and is proven in rendering demanding titles like PUBG and Ark: SE mobile editions locked or almost locked to the target 60fps.
It all adds up to the premium Android experience you should probably expect in a premium+ smartphone.
The 64GB storage version of the handset will fill up quickly if a user is into photography or hi-res audio
*Sufficient, Not Special Stamina
The aforementioned improvements to hardware efficiency are met with a slightly smaller battery than Pixel 2 XL. Pixel 3 XL has good staying power but it's not a standout. With a much smaller battery than Huawei P20 Pro and newly released Mate 20 Pro, Pixel 3 XL will still see bedtime with some juice left for above-average users like myself but no more. This makes the battery life the weakest area of the device despite a wholly acceptable performance.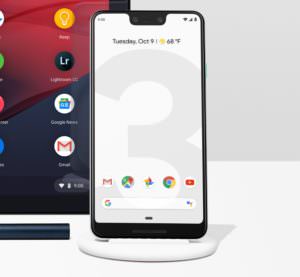 Power-users can expect the charger well before bed while lighter users will feel the 'Adaptive Battery' more than others. The feature is mainly the AI switching things off and dimming your screen – the less you use your device, the more it seems to save.
What's funny is that Google handed the means to to milk a battery to its Android rivals with the Pie 9.0 update. Yet, they still went for a smaller capacity.
Specifications:
Chipset: Qualcomm Snapdragon 845; 2.5GHz+1.6GHz Octa-core, Adreno 630
Memory: 64/128GB Storage, 4GB RAM
Display: Fullscreen 6.3″ 2,960 x 1,440 18.5:9, Flexible OLED

Rear Camera: 12.2 MP, 1.4μm, f/1.8 aperture, FoV 76°, OIS+EIS, spectral + flicker sensor, AF w/dual-pixel Phase Detection

Front Camera: 8MP AF w/PD, Wide-Angle +Normal; f/2.2 FoV 97°+ f/1.8 FoV 75°

Video Capture: 4K@30, 1080p120, 1080p60, 1080p30, 720p240,720p60, 720p30

OS Version: Pixel Launcher (on Android Pie 9.0.0)

Connectivity: LTE (1Gbps download, 75Mbps up), USB-C, Wi-Fi 802.11 2×2 MIMO a/b/g/n/ac 5GHz, A-GPS, GLONASS, GALILEO, NFC, Bluetooth 5.0 + LE

Battery: 3430 mAh

Dimensions: 158 x 76.7 x 7.9 mm

Colours Available: Black, White, Pale Gold
Three Issues You May or May Not Care About
Some Android veterans might find the omission of a Micro SD slot to be bothersome. The 64GB storage version of the handset will fill up quickly if a user is into photography or hi-res audio. Both are relatively common pursuits.
Forcing a significant subset of customers to be reliant on Cloud storage in a countries with pockets of abysmal connectivity is not a good choice. Especially when Huawei have put expandable storage back into their premium line, albeit not with Micro SD but a new standard based in Nano-SIM.
Skipping the 3.5mm socket in favour of Bt or USB-C bothers me more. When using the charger, the USB-C option is gone as there is no pass-through for power. Bluetooth uses more power, especially to maintain perfect connection while walking at the pace I do. The sound quality has reached virtual parity under ideal conditions but step downs can be heard when the connection is weak.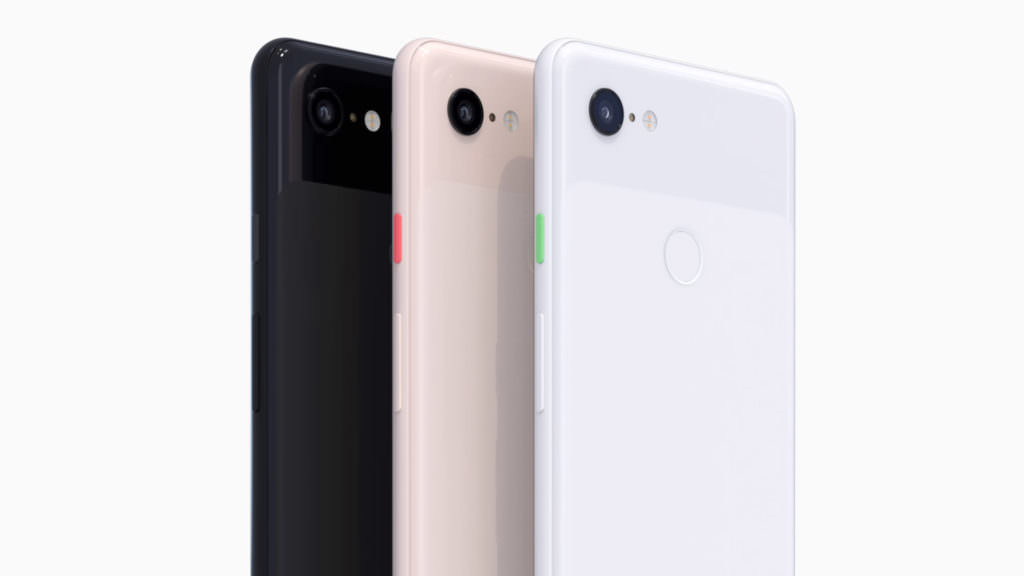 The giant notch will be seen as hideous or pointless by some; some won't mind. A user can hide it with a simple fix via developer's tools. But you are still better off knowing just how large the indentation is, even if you fit in the latter category. At the very least, Pixel 3XL's notch carries two lenses and one of two stereo front-facing speakers.
Too Much to Love to Not Love It
Despite some issues, this writer found it worth the minor workarounds. Carrying a dongle for music and foregoing music while it charges are not dealbreakers. Having to delete or move files to the cloud a little more regularly is another minor inconvenience that doesn't take enough shine of Google Pixel 3 XL.
Google Pixel 3 XL marks the Pixel's official debút in Ireland and it came in with a splash. The body, UI, camera quality, and premium performance are all something to write home about.